Ireland calls for doubling support for Ukraine to thwart Putin's ambitions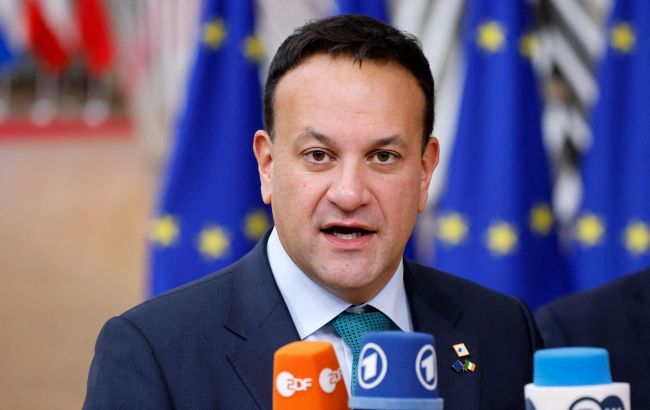 Irish Prime Minister Leo Varadkar (Getty Images)
In a statement delivered at the European Union summit in Brussels, Irish Prime Minister Leo Varadkar has called for a significant increase in support for Ukraine, emphasizing the need to thwart Russia's territorial ambitions in the event of seizure of Ukraine, according to The Independent.
Varadkar said that European Union member states should intensify their support for Ukraine in political, military, and financial domains.
"We have a very strong view that Ukraine has a right to defend its sovereignty, its independence, its democracy. If we don't stop Putin in Ukraine, he won't stop there. o it is a threat to all of us and Ireland will continue with support for Ukraine until victory," he said.
The Prime Minister also mentioned that some countries were inclined to divert attention from Russia's incursion into Ukraine due to other global issues, particularly in the Middle East. He emphasized the importance of maintaining focus on the war in Ukraine.
Irish support for Ukraine
Irish Prime Minister Varadkar visited Kyiv in July and held talks with Ukrainian President Volodymyr Zelenskyy. During this visit, Varadkar pledged unwavering support for Ukraine, committing to provide whatever assistance is required.
Furthermore, Varadkar announced additional millions of euros in humanitarian aid for Ukraine, expressing his confidence in Ukraine's ability to prevail against Russia. He underscored the responsibility of Western nations to help ensure such an outcome for the conflict's resolution.