Intense weekdays - Ukrainian Armed Forces strike enemy depots in Zaporizhzhia region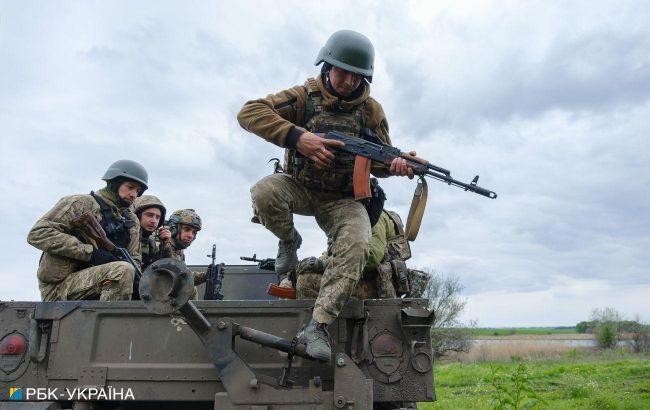 Ukrainian Military (photo: Vitalii Nosach, RBC-Ukraine)
Ukrainian soldiers have ignited intense action along the Melitopol and Berdyansk directions, according to reports from theTelegram-channel of Ivan Fedorov, the head of Melitopol.
As recounted by Fedorov, the soldiers launched an assault on Russian depots in the village of Inzhenerne in the Zaporizhzhia region.
Currently, further details about the situation remain undisclosed.
The situation on the frontlines
Over the past 24 hours, on August 10, our military forces eliminated an additional 580 Russian occupiers. Russia's casualties since the start of the full-scale invasion into Ukrainian territory have reached a total of 252,780 personnel.
As recounted by Oleksandr Tarnavskyi, the commander of the operational-strategic group "Tavriya," forces on the Tavriya front accomplished 1464 fire missions and successfully targeted 16 enemy vehicles.
Meanwhile, according to data from the Institute for the Study of War, our Ukrainian Armed Forces are advancing in the Zaporizhzhia region and have attempted to establish a foothold near Urozhaine.