Intense fighting continues on the Bakhmut front: Russian forces, tanks, and BMPs destroyed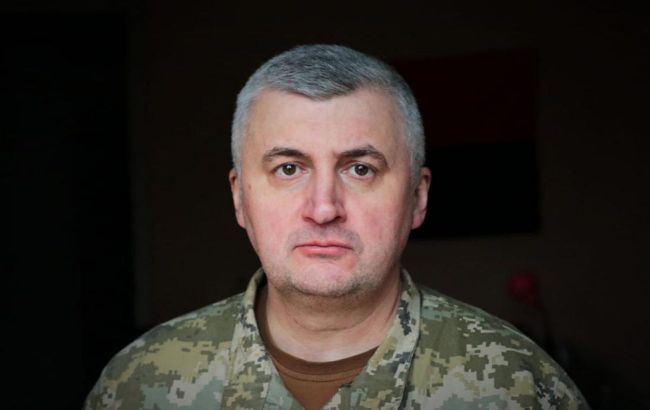 Serhii Cherevatyi, spokesperson of the Operational Command East of the Armed Forces of Ukraine (Арміяinform.com.ua)
According to Serhii Cherevatyi, spokesperson of the Operational Command East of the Armed Forces of Ukraine and his statement, made during a TV interview, the situation on the Bakhmut frontline remains dynamic as Ukrainian defense forces maintain their initiative and apply pressure against the enemy on both the Bakhmut and Lyman-Kupiansk directions.
Bakhmut frontline
Over the last 24 hours, Russian forces targeted Ukrainian positions 514 times, executing two aerial assaults and attempting to counterattack in the areas near Klyshchiivka and Bila Hora, all to no avail. A total of 9 skirmishes unfolded, leading to the following outcomes for Ukrainian military personnel:
43 soldiers were neutralized
109 soldiers sustained injuries
1 captive was taken
1 enemy tank was destroyed
4 BMPs were annihilated
Gvozdika self-propelled howitzer was eliminated
3 field depots containing ammunition were obliterated
Mandat radio electronic warfare station was dismantled
Cherevaty emphasized that the radio electronic warfare station held particular significance for Ukrainian forces, given that the enemy was attempting to establish a robust radio electronic warfare system.
Lyman-Kupiansk direction
Within the previous day, Russian forces launched 3 counterattacks, carried out 428 artillery bombardments, and conducted 10 aerial sorties along the Lyman-Kupiansk direction. Ukrainian troops responded effectively, resulting in the following enemy losses:
37 soldiers were neutralized
82 soldiers sustained injuries
3 enemy mortars were destroyed
3 kamikaze drones were eliminated
3 enemy bunkers were rendered inoperative
Enemy losses in the war
As reported by the Ukrainian Armed Forces General Staff, Ukrainian troops eliminated 560 soldiers during the last 24 hours. According to the latest updated information, as of this morning, the Russian Federation has suffered approximately 253,850 casualties in terms of personnel since the inception of the war.