Inflation in Ukraine slows to three-year minimum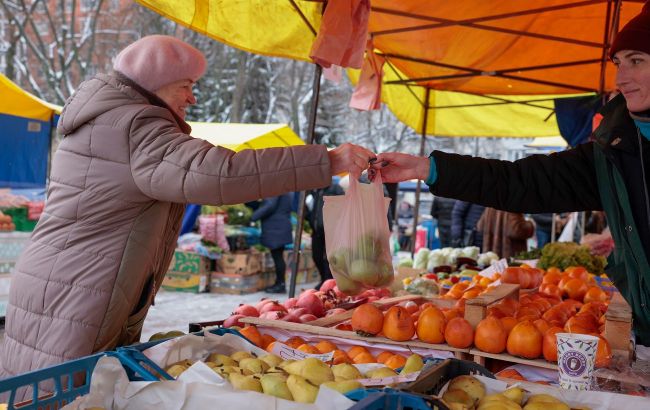 Inflation in Ukraine slows to three-year minimum (Getty Images)
Prices in Ukraine grew by 0.8% in October 2023, accelerating from 0.5% in September. However, the annual inflation slowed to a minimum in almost three years, according to the State Statistics Service (Derzhstat).
According to the agency, prices have increased by 3.8% since the beginning of the year.
Year-on-year inflation (until October of the previous year) slowed to 5.3%. This is the lowest since December 2020.
Prices for goods and services
In October, food prices increased by 1.0%. Vegetables saw the highest increase, rising by 14.0%, but on average, they are 20.2% cheaper than a year ago.
Eggs became 10.1% more expensive but are 15% cheaper than in October of the previous year.
Fuel prices increased by 3.5% during the month, while railway tickets became 5.7% cheaper.
Inflation slowdown and forecast for 2023-2024
In October, the National Bank improved its inflation forecast for the end of 2023 from 10.6% to 5.8%. The decrease in inflation is primarily attributed to a large supply of food products, higher yields, increased production, and difficulties with the export of agricultural products.
In November, the Cabinet of Ministers improved the inflation forecast for 2023 from 14.7% to 7.1%. For 2024, the forecast was revised from 10.8% to 9.7% (calculated from December to December).