In Poland, taxi passengers assaulted Ukrainian driver, threatening and insulting him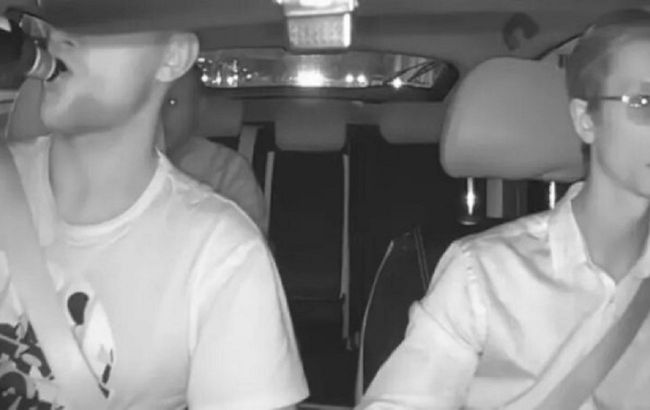 In Poland, a Ukrainian taxi driver was assaulted (Screenshot)
In Poland, two Polish passengers who used the Uber service assaulted a Ukrainian taxi driver. They threatened and physically attacked the driver, according to the Polish news source Yavp.pl.
Details of the assault on the Ukrainian in Poland
Two Polish individuals, aged 40 and 43, ordered an Uber from the airport. During the ride, they began drinking beer and behaving aggressively. The driver made a remark, which provoked an inappropriate reaction from the passengers.
Initially, the Polish passengers began threatening the driver. When he warned them that he would kick them out of the car if their behavior continued, they started physically assaulting him.
One of the men sitting in the front seat struck the driver in the face. The Ukrainian driver decided to use pepper spray for self-defense. He got out of the car and started shouting, causing the passengers to flee.
The entire incident was captured on the car's interior camera. The police quickly launched an investigation into the attackers. The next morning, both men were found, and one of them attempted to flee to Norway.
Both men are accused of making criminal threats and causing minor bodily harm. They could face penalties in the form of fines or imprisonment for up to 2 years for their actions.
You can watch the video of the incident by following the provided link.
It is worth mentioning that Poles' attitudes toward Ukrainian refugees are deteriorating.