Poles' attitude to Ukrainian refugees is changing: Reasons explained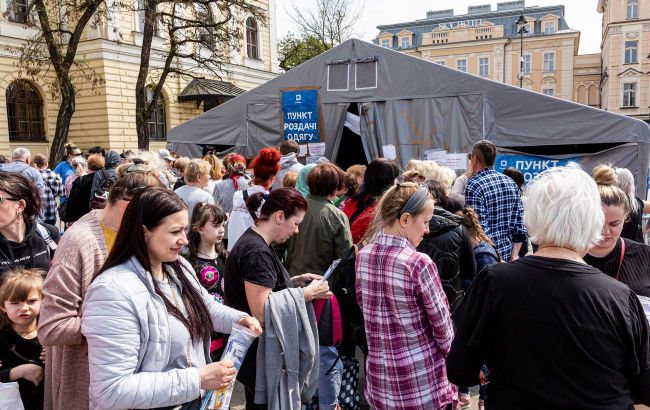 Ukrainian refugees in Poland (gettyimages.com)
The attitude of Poles toward Ukrainian refugees is gradually changing. While the majority maintain a friendly disposition towards Ukrainians, there is a growing percentage of people with negative sentiments, according to yavp.pl.
A quarter of Poles have become less favorable towards Ukrainians over the past year, according to a study conducted by the Personal Service company, unveiled during the Economic Forum in the Polish city of Karpacz.
"56% of Poles have not changed their attitude towards Ukrainians in the past year. On the other hand, 26% of respondents admit to a negative change in their attitude towards Ukrainians," the report says.
The most unfavorable views towards refugees were observed among respondents aged 25-34 (33%) and individuals aged 18-24 and 35-44 (both at 30%).
A gradual increase in negative sentiments can be observed when comparing the data with a study from the beginning of 2023. At that time, 14% of respondents reported a negative attitude towards Ukrainians, which is 4% more than at the end of 2022. In the new survey, 17% of participants indicated a negative attitude towards Ukrainians.
Among the reasons cited for Poles having a less favorable view of war refugees were:
High demands for assistance from Poland (67%).
Prolonged and excessive social assistance to Ukrainian citizens (36%).
Fears that Poland may be drawn into a conflict with Russia due to aiding Ukraine (14%).
"The situation is exacerbated by the fact that the expenses related to the war in Ukraine coincide with a period when Poles are grappling with skyrocketing inflation and increasing loan payments. This disappointment translates into a reduced willingness to help. Furthermore, the duration of the war is uncertain, making it unclear how long support for Ukrainians will be needed," explained experts.