In Belarus, a new garage for potential nuclear weapons carriers constructed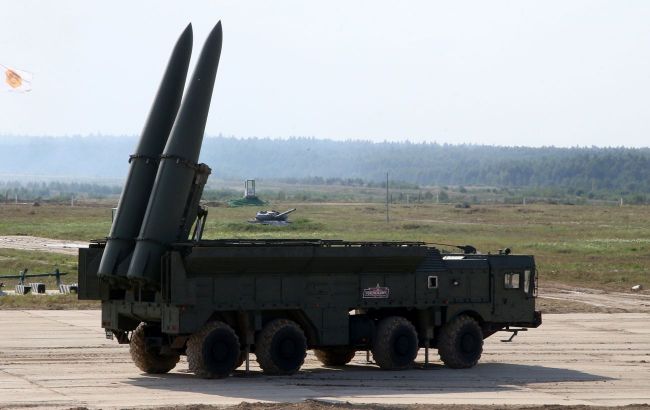 Illustrative photo: In Belarus, a new garage for potential nuclear weapons carriers was constructed (Getty Omages)
It is noted that the garage is located on the territory of the 465th Missile Brigade in Asipovichy. Satellite images show that its construction began in October 2022 and was completed in April 2023.
In a Maxar satellite image taken on July 4, 2023, four 13-meter Iskander missile launchers (or transporters) and two smaller auxiliary vehicles can be seen outside the garage. It should be noted that the compartment for storing missiles on one of the launchers is open.
Reportedly, the new facility is located only 7 km from a training ground and 12 km from an arsenal that could potentially be upgraded to store nuclear warheads.
Russian nuclear weapons in Belarus
In late May, the defense ministers of Russia and Belarus signed an agreement on the deployment of Russian tactical nuclear weapons in Belarus. Moscow handed over the Iskander-M missile systems to Minsk, capable of launching missiles with nuclear warheads.
U.S. intelligence has no doubts that Russia has already transported the first batch of tactical nuclear weapons to Belarus.
However, the head of the Main Intelligence Directorate, Kyrylo Budanov, believes that Russia will not launch a nuclear strike against Ukraine.