Budanov negates Russian nuclear threats, calls for Russia's defeat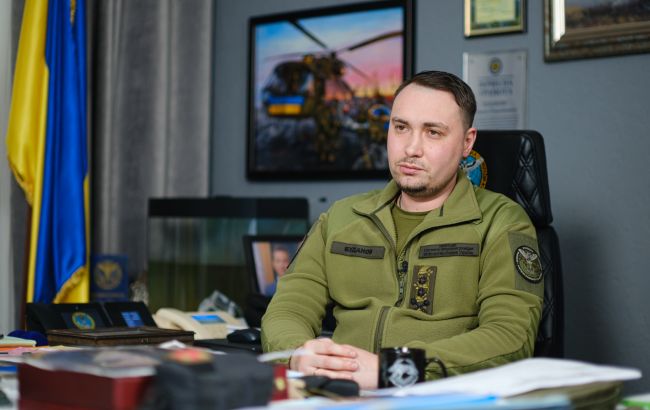 Kyrylo Budanov, head of the Defense Ministry's Main Intelligence Directorate (Vitaliy Nosach, RBC-Ukraine)
Russia will not launch a nuclear strike on Ukraine despite the threats, said Kyrylo Budanov, the head of the Main Intelligence Directorate of the Ukrainian Ministry of Defense, in a comment to The Economist.
Budanov stated that nine years of Russia's war against Ukraine have taught him to realistically assess the threats of Moscow's nuclear weapons use.
"As the head of intelligence, I'm telling you straight out, it's not going to happen. For all my dislike of the Russian Federation, there are not many idiots running the country," said Budanov.
He insists that peace is impossible without the strategic defeat of Russia and the "reformatting of power" there.
"Either everyone will get out of the war at the same time, or one side will lose and the other side will win. There are no other options," he said.
Russian nuclear threats

It should be recalled that Russian officials, including the dictator Vladimir Putin, have repeatedly threatened Ukraine and the world with nuclear weapons. Deputy Chairman of the Russian Security Council, Dmitry Medvedev, often resorts to nuclear threats.
Ukrainian intelligence has stressed that the Kremlin's statements are mere threats and that Moscow is not prepared to use nuclear weapons. However, US President Joe Biden recently described the nuclear attack as a real threat.
Meanwhile, the Russians are using other means to blackmail Ukraine. In particular, Kyrylo Budanov reported that the occupiers have mined the Zaporizhzhia Nuclear Power Plant again.