IDF claims surrounding Gaza from multiple sides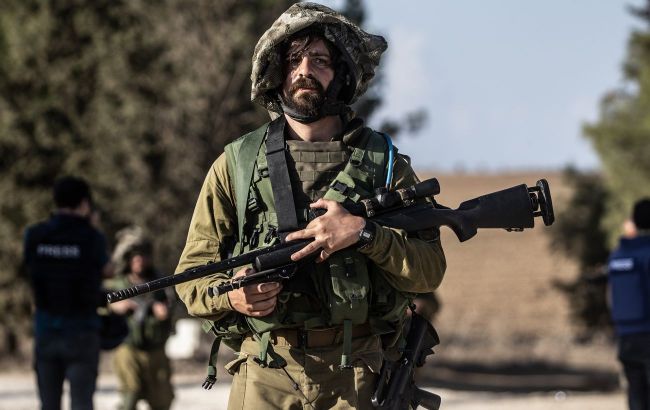 Photo: Israeli military operates in Gaza (Getty Images)
Israeli Defense Forces (IDF) soldiers are already engaged in combat with Hamas militants in the city of Gaza, according to Chief of Staff of the IDF Lieutenant General Herzi Halevi.
In particular, IDF has surrounded the populated area from multiple sides.
"We have advanced another significant stage in the war. The forces are in the heart of northern Gaza, operating in Gaza City, surrounding it, and deepening [the ground offensive], and achievements," Halevi stated.
He specified that the military is conducting close-quarter combat in complex urban conditions, requiring professionalism.
"Ground forces are accompanied by accurate intelligence, with fire from the air and sea. This partnership makes combat much more effective," added Halevi.
He noted that as of today, 18 Israeli soldiers have died during the ground operation.
Israel's ground operation
In early October, Hamas militants initiated an invasion into Israel, killing and kidnapping both military and civilian residents.
In response, Tel Aviv declared an operation against the militants. As part of this, last week, the IDF expanded the ground operation in the Gaza Strip, deploying troops and equipment to the region.
According to reports, this escalation occurred after negotiations between Israel and Hamas on the release of hostages had reached a deadlock.