Hungary postpones Sweden's NATO application consideration again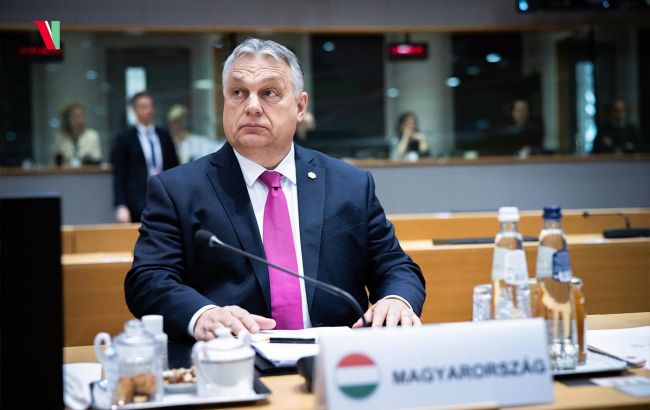 Viktor Orban, Prime Minister of Hungary (facebook.com/orbanviktor)
Yesterday, on October 24, the Hungarian parliament once again rejected the proposal to hold a vote on Sweden's application to join NATO, according to the Associated Press (AP).
Currently, Hungary stands as the main obstacle on Stockholm's path to NATO membership, following Turkish President Recep Tayyip Erdogan's submission of a protocol for his country's approval of Sweden's accession to the alliance.
The ruling Fidesz party, led by Prime Minister Viktor Orban, holds an absolute majority in parliament and has been delaying Sweden's application since July 2022. They claim that Swedish politicians are allegedly spreading "blatant lies" about the condition of democracy in Hungary.
As Hungarian MP Ágnes Vadai noted, the next possible time for a vote on the ratification of the application will be during the upcoming parliamentary session on November 6.
Are the eyes on Türkiye?
Hungarian officials have repeatedly said that their country will not be the last NATO member to support Sweden's application. However, Türkiye's moves in this direction indicate that the time for further delays may be running out.
"Hungary has always seemed to follow Türkiye's lead when it came to NATO expansion. After multiple delays in ratifying Finland's NATO bid, Hungary's parliament swiftly passed the measure in March, immediately after Erdogan indicated his government would move forward on the ratification," explains AP.
Last month, Orban stated that his country is not in a hurry to ratify Sweden's application, and a high-ranking Fidesz deputy claimed a low likelihood of a vote in the current year.
Several opposition politicians in Hungary believe that Orban is following Türkiye's schedule. They think that the Prime Minister's party will act when a vote in the Turkish parliament becomes inevitable.
In July, Hungarian Foreign Minister Péter Szijjártó stated that he is in close and constant communication with his Turkish counterpart regarding Sweden's NATO membership.
Blocking Sweden's NATO membership
Sweden's assession to NATO has been expected for nearly a year and a half. Previously, Stockholm planned to join the Alliance alongside Finland. Both countries reevaluated their non-alignment policies following Russia's full-scale invasion of Ukraine. Helsinki, for its part, completed the accession process in the spring, leaving the matter in Stockholm's hands.
Türkiye has asserted that Sweden needs to take more steps to suppress the militant Kurdistan Workers' Party, which the European Union and the United States also consider a terrorist group. Stockholm says that it has already done everything necessary to join the Alliance.
On October 23, Erdogan signed a protocol for Sweden's integration into NATO for consideration in the Turkish parliament.