Hungary opposes creation of a 20 billion euro fund to support the Ukrainian army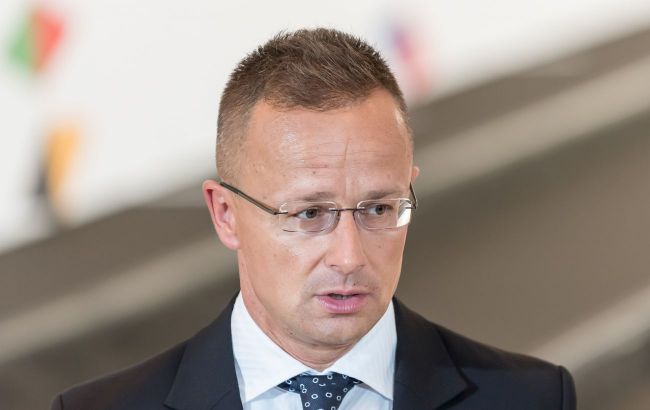 Minister of Foreign Affairs of Hungary, Péter Szijjártó (Photo: Getty Images)
According to Politico, Hungary has taken a stand against the European Union's proposal to establish a long-term fund of up to 20 billion euros to support the Ukrainian army.
On Thursday, foreign ministers of EU countries gathered in Brussels and discussed, for the first time, the proposal to allocate at least 5 billion euros per year for the next four years to help cover the costs of EU countries for purchasing and transferring weapons to Ukraine and training Ukrainian soldiers.
During the meeting, Hungary, which insisted that Ukraine should cease its military actions, stated that it would veto the creation of the fund until Ukraine removes the controversial Hungarian bank OTP from its list of "war sponsors."
Hungary's Minister of Foreign Affairs, Péter Szijjártó, declared that his country would not provide any more money for the so-called European Peace Facility, which Brussels uses to subsidize arms deliveries to Ukraine.
"We cannot negotiate about new financial EPF commitment before OTP is solved," Szijjártó stated on Thursday.
Currently, the EU has allocated approximately 4 billion euros to the fund since Russia's invasion of Ukraine. However, officials want to create a more stable source of funding to avoid the need for constant negotiations to replenish the treasury.
It should be noted that the efforts to establish a multi-year fund are part of broader Western endeavors aimed at providing Ukraine with more permanent security guarantees.
Support Fund for the Armed Forces of Ukraine
Earlier, it was reported that the EU is considering the possibility of creating a special fund to support the Ukrainian army.
EU's Chief Diplomat, Josep Borrell, also confirmed that over the next four years, the bloc will allocate up to 5 billion euros per year for Ukraine's defense needs through a "special section" within the European Peace Facility.
According to Bloomberg, the assistance is expected to be provided in the form of grants, concessional loans, and guarantees over four years, from 2024 to 2027. However, the annual support amount will be less than the 18 billion euros proposed by the EU this year.
Issues with OTP Bank
In May, the National Anti-Corruption Bureau added OTP Bank to the international list of war sponsors.
This decision was based on the fact that the largest Hungarian bank continued its operations in Russia despite the full-scale invasion of Russian forces in Ukraine, effectively recognizing the so-called "L/DNR."
The company was added to the World-Check database, which keeps track of individuals and organizations with heightened risks. It is used worldwide for detecting and managing financial, regulatory, and reputational risks.