How many Russian troops are currently in Ukraine: defense intelligence estimates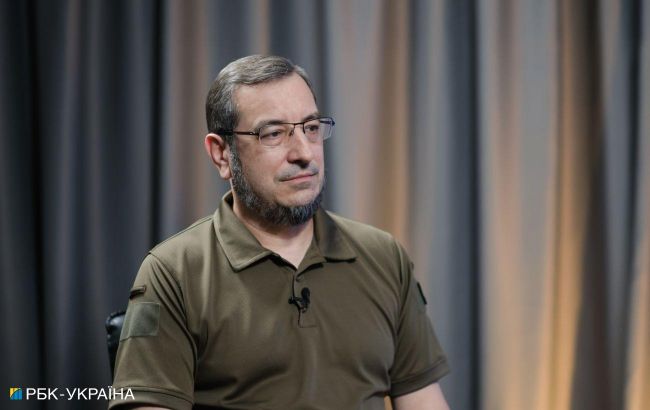 Photo: Vadym Skibitskyi, representative of the Defense Intelligence of Ukraine (Vitalii Nosach/RBC-Ukraine)
The Russian Federation has concentrated over 420,000 military personnel on the territory of Ukraine. This number does not include the Russian National Guard (Rosgvardia) and other security forces that support the occupying authorities, reports Vadym Skibitskyi, representative of the Defense Intelligence of Ukraine, during the Yalta European Strategy meeting.
"Russia has concentrated more than 420,000 military personnel on our temporarily occupied territories and in the Crimean Peninsula. This figure does not take into account the Russian National Guard, other structures, special units, and Russian security forces that ensure the occupying authority on our territories," Skibitskyi explained.
According to him, Russia has failed to achieve its strategic goal of fully occupying Ukrainian territory over the course of more than one and a half years of war. The terrorists had other objectives as well, such as the complete occupation of the Luhansk and Donetsk regions.
"Currently, the most active military actions conducted by Russia are essentially in two directions – Kupiansk-Lyman and Maryinka-Donetsk, in order to accomplish some task and fully reach the administrative borders of the Luhansk and Donetsk regions," Skibitskyi added.
Losses of Russia in the war
According to the General Staff of the Armed Forces of Ukraine, Ukrainian military forces eliminated an additional 490 Russian occupiers during the past day. Since the start of the full-scale invasion, Russia has lost approximately 268,630 military personnel.
Meanwhile, according to analysts from the Institute for the Study of War (ISW), Ukrainian troops have advanced in the Zaporizhzhia region and further south beyond Bakhmut in the Donetsk region.