'Hostage of political processes': Foreign Minister criticizes EU countries for extending grain export ban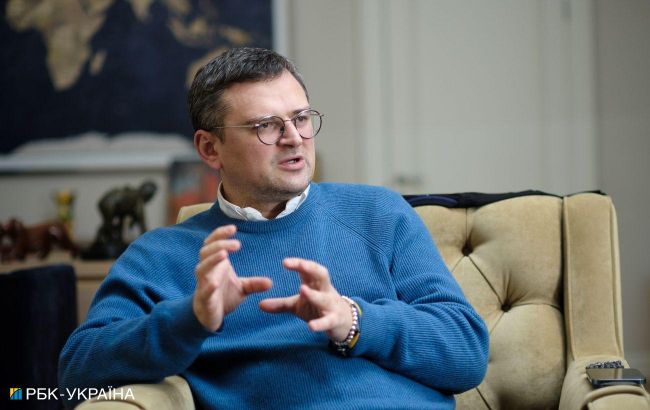 Photo: Minister of Foreign Affairs of Ukraine Dmytro Kuleba (Vitaliy Nosach, RBC-Ukraine)
Minister of Foreign Affairs of Ukraine Dmytro Kuleba has criticized neighboring countries over plans to restrict grain imports from Ukraine after the EU ban expires. He promised to "fiercely defend the rights" of Ukraine, according to The Guardian.
"We are absolutely adamantly against it because this move will violate the rules of the common market. This rule will violate the Ukraine-EU Association Agreement, but most importantly, this move will go against the principle of solidarity that the European Union is based on," he stated.
The Minister added that Ukraine is ready to work on resolving the issue together with five EU members.
He also urged them "not to make the issue of grain exports a hostage to their internal political processes," as, in particular, Poland is preparing for general elections.
"If they behave like this, they will leave us with no chance but to fiercely defend our rights and the rights of Ukrainian farmers," Kuleba added.
Ban on Ukrainian grain import
In May of this year, the EU allowed five neighboring countries to Ukraine to prohibit the sale of Ukrainian wheat, corn, rapeseed, and sunflower seeds on the domestic market. However, the transit of goods for export to other countries was permitted.
The restriction is set to end on September 15, but Poland, Bulgaria, Hungary, Romania, and Slovakia advocate for extending the ban until the end of this year.
Meanwhile, the Minister of Agriculture of Hungary, István Nagy, stated that Budapest intends to implement its own ban on the import of Ukrainian grain after September 16.