Hint at ATACMS: Blinken states Ukraine chooses its own targets for attacks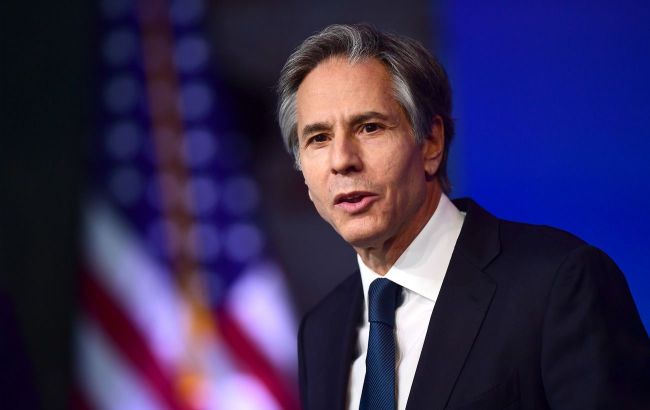 Secretary of State Antony Blinken (Photo: Getty Images)
Ukraine independently chooses how to use the weapons provided by its partners. This includes the selection of targets for attacks, according to the US Secretary of State Antony Blinken at a briefing with the German Foreign Minister Annalena Baerbock.
Anthony Blinken commented on the possible transfer of long-range ATACMS missiles to Ukraine. He was asked if the United States was concerned about possible strikes by American missiles on Russian territory.
"When it comes to how Ukrainians use these systems, the targeting decisions are theirs. They're not ours. And they have to make judgments about what can be most effective in working to regain their full sovereignty, their territorial integrity," he said.
Furthermore, the Secretary of State emphasized that the United States did not permit the use of their weapon systems outside of Ukraine, but the decision remains with the Ukrainians. Blinken did not provide a definitive reason for the delay in the transfer of ATACMS.
"So different systems are constantly under review, and it's very important to emphasize that the systems themselves are critical, but that – but that's not sufficient as a prism through which to look at this. Ukrainians have to be able to use them effectively, and sometimes with new, sophisticated systems, that requires training, and of course we're engaged in that. They need to be able to maintain them, and that doesn't happen automatically. And then they need to fit into a coherent military program that makes sense in helping Ukraine achieve its objectives.," the diplomat emphasized.
ATACMS for Ukraine
Recently, Western media outlets have reported that the question of providing Ukraine with long-range ATACMS missiles had gained momentum. Reuters reported that the Biden administration was close to making a decision to approve the transfer of long-range missiles to Ukraine.
The head of the Office of the President of Ukraine, Andriy Yermak, confirmed that discussions regarding ATACMS were progressing, but he did not provide details.
The Wall Street Journal, citing unnamed officials, reported that the transfer of such missiles could be approved as early as this fall.