Heavy equipment, artillery, and air defense enter Ukraine: Zelenskyy holds briefing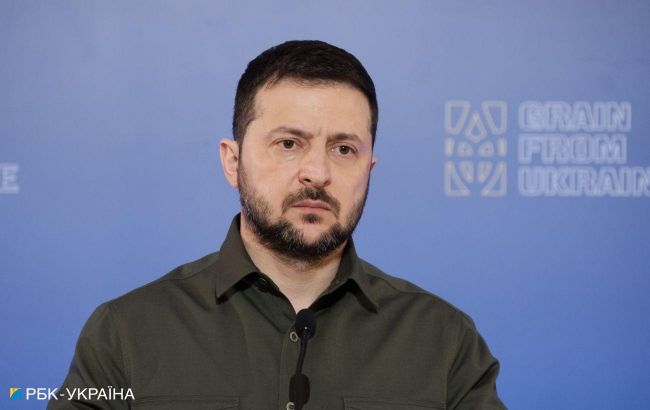 President of Ukraine Volodymyr Zelenskyy (Photo: Vitalii Nosach/RBC-Ukraine)
President of Ukraine Volodymyr Zelenskyy held a daily briefing during which agreements with our allies, the situation on the front, and the results of drone deployment were discussed, according to the President's statement.
"Daily morning check-in. Agreements with partners are being implemented. Heavy equipment, artillery, and air defense systems are being transferred. We continue working on the next packages. The news will be coming soon," he wrote.
The attendees also discussed the situation on the front, defensive and offensive actions, as well as the outcomes of drone usage.
The comprehensive inspection of military medical commissions and the work of the Security Service of Ukraine regarding "conscripts" and collaborators were not overlooked either. The President deemed the results good.
Separate closed reports from the SSU and the Main Intelligence Directorate regarding their special tasks were heard. Zelenskyy noted that the work is ongoing.
Daily briefings
The President holds daily briefings. In particular, yesterday's discussion revolved around the supply of equipment and ammunition as well as the pace of domestic production. Participants also raised the issue of preparing Ukraine's energy system and air defense for winter.
Assistance from allies
In recent days, positive messages have been received regarding assistance to Ukraine from allies. For instance, the United States officially approved the transfer of F-16 fighters to Ukraine from Denmark and the Netherlands. Deliveries can commence after Ukrainian pilots complete their training on the fighters.
Moreover, Germany has provided Ukraine with short-range air defense systems and portable radars. And the United Kingdom intends to supply air defense systems to Ukraine for $114 million.