Zelenskyy held a briefing on August 17: Supply of weapons and winterization discussed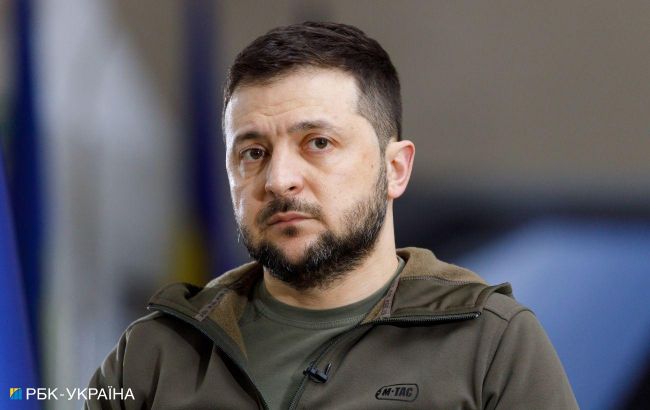 Ukrainian President Volodymyr Zelenskyy (Photo: RBC-Ukraine, Vitalii Nosach)
Ukrainian President Volodymyr Zelenskyy conducted a remote briefing on Thursday, August 17. They discussed equipment supplies, the frontline situation, and winter preparedness during the meeting.
"We are closely monitoring the supply of equipment and ammunition, the pace of domestic production. The Ministry of Foreign Affairs and the Ministry of Defense have been tasked to work with partners to ensure that the upcoming defense packages include exactly what is needed," the president noted.
During the briefing, intelligence reported on the adversary's tactical and strategic plans and the status of its military-industrial complex. The briefing participants also discussed preparing Ukraine's energy system and air defense for the winter.
Additionally, topics covered the aftermath of Russian shelling, evacuation from the Kupiansk district in the Kharkiv region, aid to the affected, construction of new housing in the Kherson and Kyiv regions, and the "grain corridor." "Operation of the 'grain corridor.' The first step has been taken. We are preparing for the next steps," Zelenskyy added.
Winter preparedness
Previously, Ukraine's energy system operated steadily, with issues related to electricity only observed in frontline regions frequently targeted by the enemy. However, energy experts caution that winter might be challenging due to potential new Russian attacks.
In particular, the General Staff of the Ukrainian Armed Forces has reported that Russia is attempting to resume missile production to shell Ukraine again during the cold period.
The Main Intelligence Directorate does not rule out the possibility of Russia launching mass strikes on Ukrainian territory. These tactics will likely be employed throughout the aggressor's war. Nevertheless, intelligence emphasizes that Russia has somewhat depleted its missile potential.