Head of Ukrainian Presidential Office discussed peace formula with representatives of foreign diplomatic missions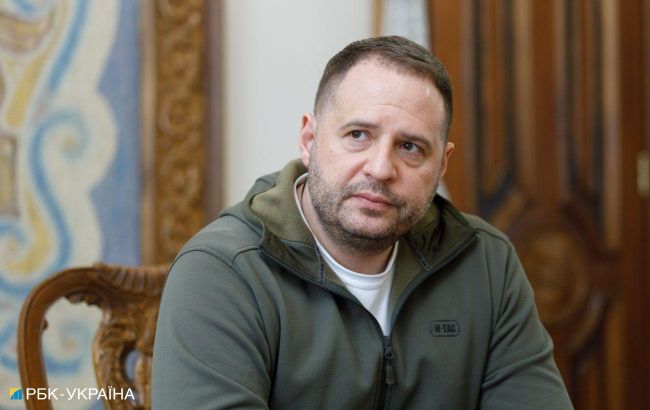 Head of the Ukrainian Presidential Office Andriy Yermak (president.gov.ua)
The Head of the Ukrainian President's Office, Andriy Yermak, along with representatives from the government and parliament, held a meeting with diplomats from 58 countries. They discussed Ukraine's peace formula.
This marks the fifth meeting with diplomats. This time, the meeting took place at the Cabinet of Ministers and focused on the "Energy Security" and "Prevention of War Escalation and Aggression Repetition" points of the formula.
Other than Yermak, the meeting was attended by Prime Minister Denys Shmyhal, Minister of Energy Herman Halushchenko, Chairman of the Board of NEC Ukrenergo Volodymyr Kudrytskyi, and Chairman of the Board of Naftogaz Ukraine Oleksiy Chernyshov.
Representatives from 58 countries participated in the meeting, some of them attending for the first time. Diplomats from European countries, Japan, the UK, Egypt, Brazil, the USA, Canada, South Korea, India, Azerbaijan, and Turkey participated both in-person and through video format.
Representatives from the UN, EU, Exarch of the Ecumenical Patriarchate in Ukraine, Titular Bishop Mikhail Komanskyi (Anishchenko), and the Acting Apostolic Nuncio to Ukraine Joseph Maramreddy were also present.
The participants of the meeting discussed the negotiations that took place in Saudi Arabia, as well as the Global Peace Summit that Ukraine plans to hold by the end of the year.
Shmyhal and other government officials informed diplomats about winter preparedness and the protection of the Ukrainian energy system.
Yermak also shared information about security guarantees which 13 countries have already joined. According to him, Ukraine has initiated negotiations to conclude a bilateral document on security guarantees with the USA and the United Kingdom.

Photo: Yermak discusses the "peace formula" with representatives from 58 countries (president.gov.ua)
Security guarantees for Ukraine
Ukraine hopes for security guarantees to be provided by Western countries. These guarantees are necessary to prevent another Russian attack after the war before Ukraine becomes a NATO member.
During the NATO Summit in Vilnius in early July, G7 countries signed a joint declaration which entails long-term support for Ukraine in terms of security and economy. Any country can join it.
Previously, Andriy Yermak revealed that Ukrainian diplomats have already started negotiations regarding security guarantees with the USA.