Hang up gloves being absolute champion: Usyk intrigued by career ending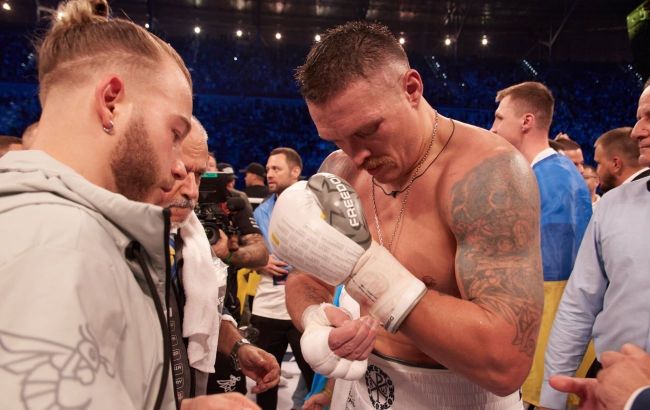 Oleksandr Usyk will soon hang up his gloves (Photo: facebook.com/KnockOutPromotions)
Ukrainian boxer Oleksandr Usyk shared his thoughts on the inevitable end of his professional boxing career, according to USYK17.
The IBF, IBO, WBA, WBO champion, and The Ring titleholder discussed his plans. He expresses a desire to continue boxing, but at the same time, he acknowledges that the period until the end of his career is not very long.
"Every day, I think about boxing, my career, which is still in a good stage. I have the desire; I want to train, I want to box. But let's be realistic: I have very little left in big sports. I say this to myself because I'm approaching the moment I need to think about another type of activity," admitted Usyk.
The Ukrainian, who will turn 37 in January, started his professional career in 2013. Since then, he has had 21 fights in the cruiserweight and heavyweight divisions. Usyk remains undefeated and has knocked out his opponents 14 times.
Previously, Usyk and Fury agreed to a showdown for the undisputed heavyweight title. The date for the fight between the Ukrainian champion and the British boxer with the WBC title has not been finalized yet. The tentative options are December 23 and January 2024. The bout will take place in Saudi Arabia.