Hamas's leader surrounded in bunker, - Israel's Defense Ministry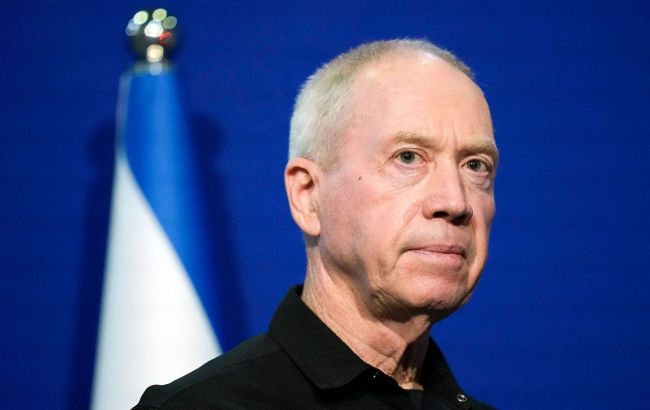 Minister of Defense of Israel Yoav Gallant Photo: (Getty Images)
The leader of the Hamas militant group, Yahya Sinwar, is surrounded in a bunker, according to the Minister of Defense of Israel Yoav Gallant.
Currently, he is in the Gaza Strip.
He confirmed that the Israel Defense Forces (IDF) are in the center of the city of Gaza.
He also added that the leader of Hamas in the Gaza Strip, Yahya Sinwar, is surrounded in a bunker.
However, the minister did not specify the exact location of this bunker.
Yahya Ibrahim Hassan Sinwar is the current leader of the Hamas militants in the Gaza Strip and one of the founders of the organization's military wing.
War in Israel
In early October, Hamas militants launched a large-scale invasion into Israel. They killed and abducted both military and civilian residents. In response, Israel declared a military operation against the militants called Operation Iron Swords.
As part of this operation, the IDF expanded its ground operation in the Gaza Strip. Troops and equipment were deployed to the region.
According to media reports, this occurred after negotiations between Israel and Hamas regarding the release had failed.