Hamas frees two Israeli women from captavity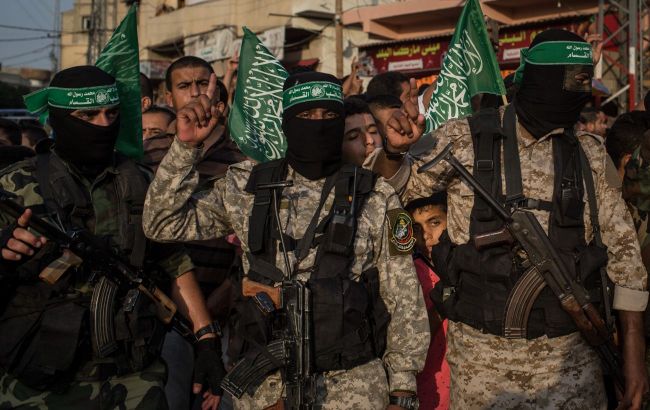 Illustrative photo (Photo: Getty Images)
Hamas has released two more women from captivity, both of whom are Israeli citizens. During the preparation of the material, sources such as CNN, Sky News, The Times of Israel, and The Jerusalem Post were used.
"Two Israeli hostages have been released at the Rafah crossing with Egypt," the announcement says.
It claims that the release of the hostages was the result of active efforts by Egypt.
Hamas asserts that the release occurred for "humanitarian reasons."
At the same time, Sky News reports that the women were released in response to the mediation of Qatar and Egypt.
According to a representative of Hamas' armed wing, Abu Ubaida, the release of the women was achieved despite the opponent's refusal to accept them since last Friday and their ignoring of the issue of our captives.
"We decided to release them for humanitarian and poor health grounds... Despite that, the enemy refused to receive them last Friday," he said.
According to CNN sources, the women were handed over to the Red Cross.
One Israeli official told the news agency that they were not in Israel yet.
The Jerusalem Post reports that two 80-year-old women, Nurit Cooper and Yocheved Lifshitz, were released from captivity. They were met by Israeli security service personnel at the Rafah border crossing.
Their husbands, who are over 80 years old, remain in captivity.
Israel war
On October 7, Hamas militants invaded Israeli territory. Following this, Israel initiated an operation against Hamas. The next stage may involve a ground operation in the Gaza Strip.
On October 20, Hamas militants released two hostages, U.S. citizens Judith and Natalie Raanan. U.S. President Joe Biden stated that this was the result of the work of American officials.
On October 21, the Rafah border crossing between the Gaza Strip and Egypt became operational. However, only 20 trucks with humanitarian aid passed through it. Foreigners were unable to evacuate through the border crossing.