Greece offers its ports for Ukrainian grain exports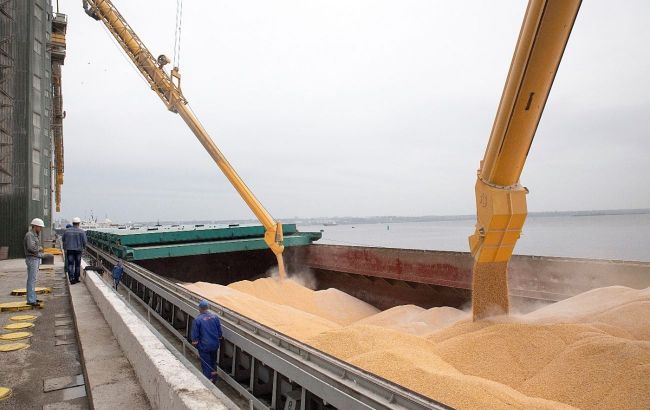 Greece wants to export Ukrainian grain from its ports (Photo: Getty Images)
Greece is ready to provide an alternative route for Ukrainian wheat and other grains through its northern ports of Thessaloniki and Alexandroupolis, according to Kathimerini.
The agency notes that the proposal made by the Minister of Foreign Affairs, Giorgos Gerapetritis, at an unofficial meeting of EU foreign ministers in Kyiv on October 2 did not come out of nowhere. Instead, it reflects a plan the government has already discussed with its EU and non-EU partners.
The plan involves transporting products by rail through Romania and Bulgaria to Thessaloniki and Alexandroupolis. Greek-owned trade ships will play a crucial role in grain transportation, as they did when export through the Black Sea was possible, Kathimerini reports.
Although the two Greek ports can accommodate ships necessary for grain transportation, the capacity of the northern Greek railway network is limited, according to the publication.
Implementing this plan could also serve as an incentive to accelerate the modernization of railways, such as the line from Alexandroupolis to Ormenio, the last station before Bulgaria, located very close to the Turkish border.
Gerapetritis informed his EU colleagues that Greece is ready to contribute to solving the problem and focused on the "huge consequences" of Russia's withdrawal from the grain agreement, especially for Global South countries.
Other routes
Kathimerini reports that there are alternative routes to the Greek plan through the Baltic and Adriatic Seas. The Baltic option advances through Poland in cooperation with Lithuania. However, a Polish port like Gdansk is much more likely to be an export point than the Lithuanian port of Klaipeda. The Adriatic option is focused on the Croatian port of Rijeka, where grain is transported by trains through Hungary and Slovakia.
After the collapse of the grain agreement, Ukraine began using other export routes, such as the Danube River, which has faced several challenges from Russia in recent months. Ships have also started returning to Ukrainian ports on the Black Sea.
In its baseline forecast, the National Bank of Ukraine (NBU) assumes that the grain corridor will not function until the war's end. According to the NBU's forecast, Ukrainian agro-exporters can export "all products aimed at export" during the entire marketing year, from July to June next year.