Grain import from Ukraine - European Commission urged three EU countries to show constructive behavior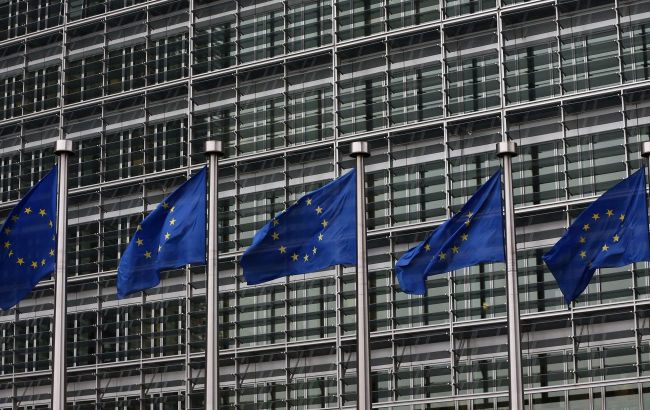 The European Commission has called on the three EU countries to act constructively regarding the embargo on grain imports from Ukraine (photo: Getty Images)
The European Commission has called upon Poland, Hungary, and Slovakia to exercise constructive engagement following their unilateral declarations to maintain the ban on grain imports from Ukraine, in defiance of the EU's decision to lift the embargo, according to Reuters.
"We are aware of some Member States' announcements in respect to unilateral measures. What is important right now is that all countries work in the spirit of compromise and engage constructively," stated the European Commission representative.
She noted that the European Commission is focused on implementing a new system for the import of Ukrainian grain.
"Our focus now is to put in place and make work the new system just announced," the EC representative said, adding that a meeting with representatives of all concerned EU countries is scheduled for Monday to further discuss this issue in detail.
The embargo on grain imports from Ukraine
Ukraine was one of the leading global exporters of grain until the Russian invasion in 2022 curtailed its capabilities to deliver agricultural products to world markets through Black Sea ports. Since then, Ukrainian farmers have relied on exporting grain through neighboring countries.
However, the influx of grains and oilseeds into neighboring countries has affected the incomes of local farmers and led to governments prohibiting the import of Ukrainian agricultural products.
In May, the EU, to prevent unilateral actions by individual countries, introduced its own ban on imports from Ukraine into neighboring countries. According to the EU ban, Ukraine was allowed to export its products through these countries, provided that they were sold in other countries.
On Friday, the EU allowed the lifting of this ban after Ukraine pledged to strengthen control over exports to neighboring countries. On the same day, Poland, Slovakia, and Hungary announced their intention to maintain their own restrictions on the import of Ukrainian grain, despite the decision of the European Commission.