Grain corridor - Two ships arrived in Ukraine via an alternative route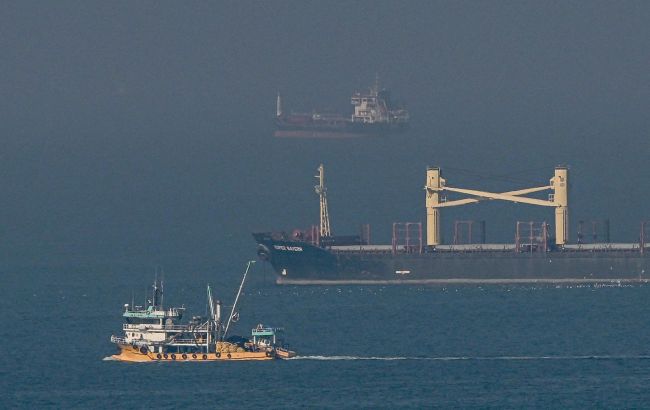 Two ships arrived in Ukraine via an alternative route (photo: GettyImages)
"The bulk carriers Resilient Africa and Aroyat have confirmed their readiness to use the route to enter the port of Chornomorsk to load almost 20,000 tons of wheat destined for countries in Africa and Asia," the Minister shared on his Facebook page.
According to him, these bulk carriers are registered under the flag of Palau, and their crew consists of citizens from Türkiye, Azerbaijan, Egypt, and Ukraine.
Previously, ships that were blocked in Ukrainian ports like Chornomorsk, Odesa, and Pivdenny due to the war had been using the alternative maritime route developed by the Ukrainian Navy, replacing the grain corridor that had been blocked by Russia. So far, 5 ships have used this corridor to exit Ukraine.
Grain corridor
In July 2023, the "grain agreement," which allowed the export of grain from Ukraine by sea, expired. Russia refused to extend the agreement, and following this, began to heavily shell Ukrainian ports and grain infrastructure in the south.
To ensure freedom of navigation in the Black Sea, Ukraine opened its own temporary corridor for trade vessels.
Meanwhile, there are proposals within the UN to renew the "grain agreement." To achieve this, the UN Secretary-General aims to seek the relaxation of sanctions against Russia. This scenario is also being promoted by the President of Türkiye, Erdogan.