Grain corridor: Another ship departs from Ukraine's seaport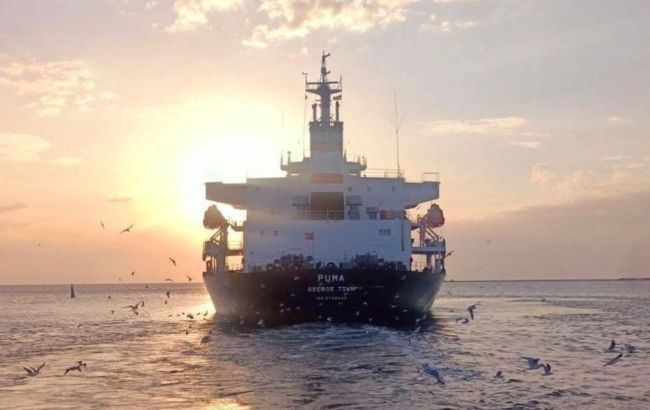 Another ship has departed from Ukraine's seaport (Photo: facebook.com/oleksandr.kubrakov)
The bulk carrier PUMA departed from the Odesa seaport today, September 15, and is heading towards the Bosporus through the grain corridor, according to Ukraine's Minister of Community Development, Territories, and Infrastructure, Oleksandr Kubrakov, on Facebook.
According to him, the ship is carrying 16,000 tons of metal and 14,000 tons of rapeseed.
Kubrakov specifies that the bulk carrier entered the Odesa seaport on February 19, 2022, and couldn't depart from there due to the start of Russia's full-scale invasion of Ukraine.
According to the minister, the grain corridor is currently primarily used for evacuating ships that were in Ukrainian ports Chornomorsk, Odesa, and Pivdennyi at the time of the full-scale invasion.
Currently, Ukraine is considering the possibility of using the corridor for civilian vessels carrying non-military cargo, including grain, mainly to countries in Africa and Asia.
"Since August 15, 5 vessels have already used the temporary corridor. The container ship JOSEPH SCHULTE, bulk carriers PRIMUS and ANNA-Teresa from OCEAN COURTESY have already passed this path on August 16, 27 and September 1, respectively," the minister reminded.
Grain export from Ukraine
Today, on September 15, the European Commission lifted the ban on the import of Ukrainian grain that was in effect in Poland, Hungary, Slovakia, Bulgaria, and Romania.
These measures were introduced earlier in the year because Ukrainian grain significantly affected prices in the domestic markets of these countries.
In turn, Poland, Hungary, and Slovakia stated that they would continue such restrictions independently.