Germany vows $21 mln to help Ukraine prepare for winter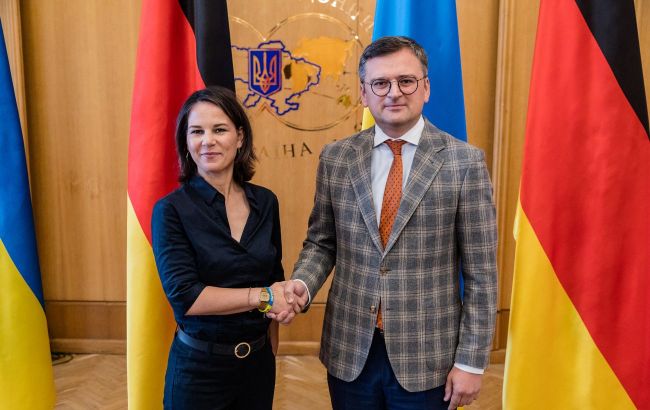 German Minister of Foreign Affairs Annalena Baerbock and Ukrainian Minister of Foreign Affairs Dmytro Kuleba (facebook.com/UkraineMFA)
Germany will allocate $21 million to help Ukraine prepare its energy system for possible Russian attacks in the winter, as German Minister of Foreign Affairs Annalena Baerbock says during a joint press conference with her Ukrainian counterpart Dmytro Kuleba.
The minister recalled that just last year, Russians carried out 1,500 missile attacks on Ukrainian energy infrastructure facilities. Currently, Ukraine is preparing for the winter by strengthening power plants.
"Russia clearly plans new attacks, especially in the fall and winter," Baerbock noted.
Attacks on Ukrainian energy facilities
Last fall and winter, Russian occupiers regularly launched mass rocket attacks on Ukraine, targeting mainly energy infrastructure facilities.
Due to these attacks, Ukraine's energy sector suffered significant damage, and authorities had to implement scheduled power outages.
As recently mentioned by the Minister of Energy of Ukraine, Herman Halushchenko, Ukraine can overgo another winter without power outages if there are no serious damages to the energy system.