Germany to support Ukraine on various levels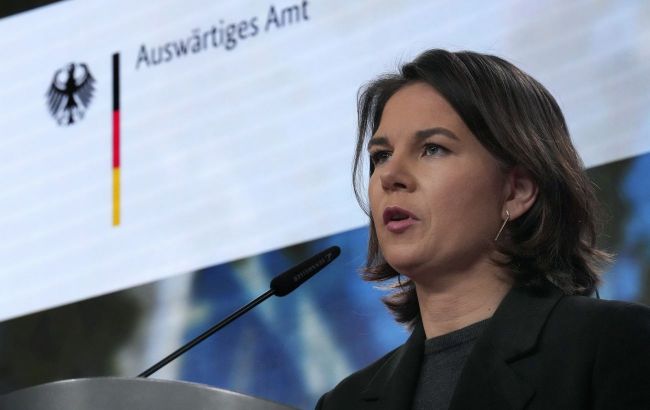 German Foreign Minister Annalena Baerbock (photo: Getty Images)
Germany will continue to support Ukraine in various directions on a bilateral level and in international organizations, saes German Foreign Minister Annalena Baerbock, according to Tagesspiegel.
"We will continue to support Ukraine as long as the Ukrainian people need it: with the supply of weapons for self-defense, so that they have the opportunity to intercept more drones, with humanitarian aid, with large demining programs, and above all with political support in the UN, EU, NATO with the support of the OSCE and the Council of Europe," said the German Foreign Minister.
According to her, Germany, Europe, and the world are currently experiencing the greatest upheavals in foreign policy and security since the end of the Cold War.
"Children there hear air raid sirens much more often than school bells because they have been living in war for 559 days. According to UNICEF, only a third of school-age children in Ukraine can still regularly attend school. Since the start of the war, schools have been destroyed every day, intentionally targeting schools. This is a violation of international law, a violation of humanity," added Baerbock.
Aid from Germany to Ukraine
Recently, Germany reported the transfer of a new package of military assistance to Ukraine. Among other items, it included missiles for the Patriot air defense system.
Additionally, Germany's Finance Minister, Christian Lindner, proposed providing Ukraine with annual aid of 5 billion euros.
Furthermore, on September 5, Germany announced the transfer of a new package of military assistance to Ukraine. This package included ammunition, vehicles, and trucks. The German government noted that these supplies came from industry reserves financed by German funds to enhance security capabilities.