Germany on grain export from Ukraine: Work on alternative routes underway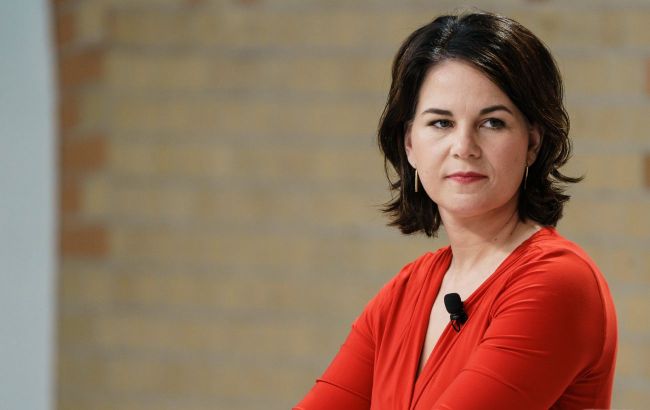 Minister of Foreign Affairs of Germany Annalena Baerbock (Getty Images)
Work on alternative routes for the export of Ukrainian grain is ongoing like never before. Russian dictator Vladimir Putin is the only reason the grain corridor is not functioning, according to Minister of Foreign Affairs of Germany Annalena Baerbock, News.de reports.
"Putin's game with the grain deal is cynical," she said.
Baerbock highlights the efforts of Turkish President Recep Tayyip Erdogan in "bringing the deal back on track," referring to his meeting with the Russian dictator.
"Only because of Putin, cargo ships once again do not have free passage. Russia is worsening global hunger. However, work on alternative routes is ongoing now like never before," the minister stated.
She added that European solidarity corridors for grain exports by rail, sea, and road "are already lifelines for global grain supplies."
Baerbock also thanked Romania for its willingness to double export capacities for Ukrainian grain to four million tons per month by the end of the year.
Russia's withdrawal from the grain deal
In July, Russia announced its withdrawal from the grain deal due to alleged non-compliance with its terms. Afterward, occupiers began shelling Ukrainian ports and grain infrastructure in southern Ukraine.
In August, Ukraine announced the opening of temporary corridors in the Black Sea for trade vessels.
The President of Türkiye, Recep Tayyip Erdogan, is currently on a visit to Sochi today, September 4th. He has already met with the Russian dictator, Vladimir Putin.
One of the main topics of discussion was the possible resumption of the "grain deal," which allowed the transportation of Ukrainian grain through the Black Sea. However, the leaders could not reach an agreement on this matter.