Germany announces new financial aid to support Ukraine's energy sector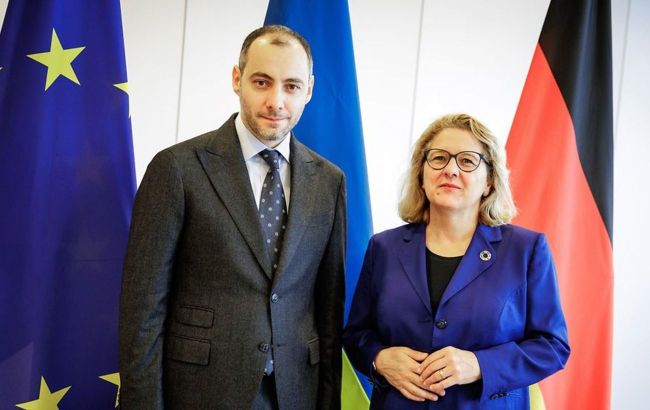 Development Minister of Germany Svenja Schulze and Ukrainian Deputy Prime Minister for Restoration Oleksandr Kubrakov (Photo: bmz.de)
Germany will additionally provide Ukraine with almost 200 million euros for the needs of energy companies, announces the Federal Ministry for Economic Cooperation and Development of Germany.
The Development Minister of Germany Svenja Schulze met with the Ukrainian Deputy Prime Minister for Restoration Oleksandr Kubrakov in Berlin today.
"Schulze pledged an additional 195 million euros for energy supplies and the survival of companies in Ukraine", says the statement.
Heat and electricity are central to the resilience of the Ukrainians, especially with a view to the upcoming winter, thinks Schulze. That's why the German Federal Ministry for Economic Cooperation and Development is increasing support for Ukraine's critical energy infrastructure.
"Around half of the new funds should therefore be used to protect the energy infrastructure shortly before the start of winter, to repair war damage to the Ukrainian power grid and at the same time to help ensure that energy-efficient technologies are used and renewable energies are expanded", clarifies the ministry.
For this purpose, support will be provided to the Ukrainian electricity supplier Ukrenergo.
German assistance to Ukraine for winter
Germany is actively assisting Ukraine in preparing for the upcoming winter. Its support extends beyond financial aid to include military assistance.
In particular, the German government recently announced a new package of military assistance for Ukraine, which includes the Patriot anti-aircraft missile system.