Germany and Britain assume ending previous energy relations with Russia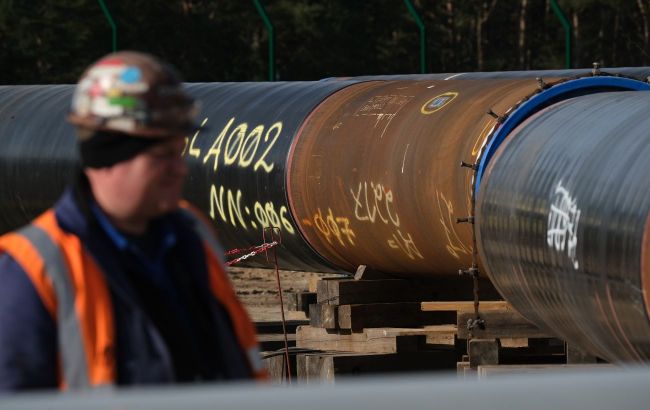 Illustrative photo (Photo: Getty Images)
German and British officials suggest that even if Russia ends the war in Ukraine, trade relations between Europe and Russia will not be restored, according to statements made by the UK Minister of Energy, Graham Stuart, and the German Ambassador to the UK, Miguel Berger.
Berger said that relations with Russia had come to an end. Stuart, on the other hand, added that there wouldn't be a return.
Officials clarify that even a regime change in the Kremlin won't influence a return to relations.
Europe reduced its dependency on Russian energy carriers after the start of the war in Ukraine. Last year, bans on importing coal and oil from Russia were imposed.
Natural gas supplies also significantly decreased, with the operation of the Nord Stream pipeline initially halted by Russia and then damaged by underwater explosions. Russia's share in the region's energy supply is now less than 10%, compared to over a third before the war.
Prices for gas in Germany will remain higher than before the war in Ukraine
This hasn't been a major change for the UK, as, according to a parliamentary report, in 2021, Russia supplied only 4% of gas and 9% of oil.
However, for Germany, a significant disruption deprived the country of approximately half of its gas supplies.
"The situation is very challenging. Gas prices will remain higher than before Russia's war creating "constant pressure for Germany and its industry," Berger said.
Liquefied natural gas (LNG) imports from Russia to Europe increased
Spain, France, and Belgium were among the countries that increased their purchases of LNG from Russia, while the UK banned it, and Germany managed without it, without an official embargo.
"Those supplies will also be gradually phased out across Europe as the continent continues its efforts to diversify its sources of gas," Berger added.
Russian gas in Europe
Bulgaria recently introduced a tax on Russian natural gas that passes through its territory to the EU.
Moldova also won't purchase Russian gas anymore. Prices on the European market are lower than those offered by Gazprom.
Norwegian energy group Equinor signed a five-year gas supply agreement with OMV as part of the Austrian company's supply diversification strategy.