German budget lacks over 5 billion euros for supporting Ukraine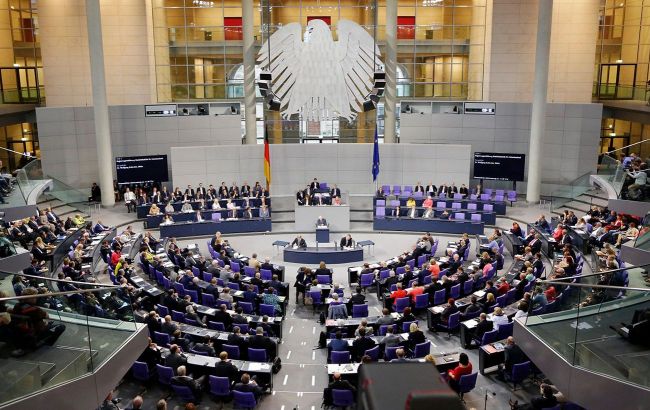 In the German budget, there is a shortfall of over 5 billion euros for Ukraine (photo: Getty Images)
The German Ministry of Defense is raising concerns as the Finance Minister, Christian Lindner, has allocated too little funding for assistance to Ukraine in the 2024 budget proposal. There is a shortfall of over 5 billion euros, according to Bild.
It is claimed that the budget proposal allocates only 120 million euros for Ukraine, while the German Ministry of Defense expects Kyiv to require 5.22 billion euros next year. The Bundeswehr has outlined where the additional funds should be allocated:
880 million for air and missile defense;
675 million for combat armored vehicles;
390 million for training;
935 million for protective equipment;
2.34 billion for repairs, spare parts, and logistics.
The budget also does not include 525 million euros for the replacement of equipment already transferred to the Bundeswehr. The final budget will be approved in mid-November, and negotiations will continue until then.
"We have to keep our word. It should not be that our financial resources are exhausted when it comes to helping Ukraine next year," said Andreas Schwarz, responsible for the defense budget in the committee.
He added that the Finance Minister must provide additional billions for assistance to Kyiv because Ukraine should be able to rely on Germany's promises.
Aid to Ukraine from Germany
Germany is one of the leaders among countries providing assistance to our troops. Specifically, Berlin has provided several types of artillery, Leopard tanks of older and newer modifications, air defense systems IRIS-T and Patriot, ammunition, vehicles, drones, and other types of weaponry.
As part of the aid package from August 17, Germany handed over to Ukraine two launchers of the short-range IRIS-T air defense missile system. And recently, it became known that Ukraine will receive tanks for demining, Wisent 1, and 20 infantry fighting vehicles Marder from Berlin.
At the end of October, Berlin allocated 200 million euros in financial aid for the recovery of Ukraine.