G7 countries to continue support Ukraine strongly - Japan's Foreign Minister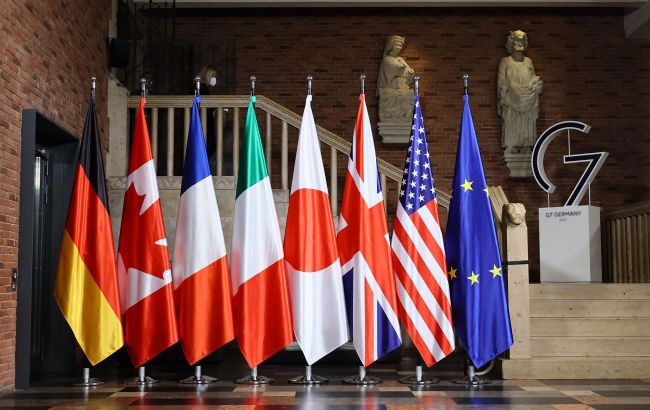 G7 continues to support Ukraine despite the situation in the Middle East (photo: Getty Images)
Japanese Minister of Foreign Affairs Yoko Kamikawa stated that the escalation of the conflict in the Middle East will not affect Ukraine's support by the G7 countries, reports Reuters.
The foreign ministers of G7 countries (the United Kingdom, Canada, France, Germany, Italy, Japan, and the United States, along with a representative of the European Union, will meet in Tokyo on November 7-8 to discuss, among other topics, Russia's war against Ukraine.
"Our commitment to continue strict sanctions against Russia and strong support for Ukraine has not wavered at all, even as the situation in the Middle East intensifies," stated Kamikawa.
She added that during the meeting, the foreign ministers of the G7 will also have an online conversation with the Minister of Foreign Affairs of Ukraine, Dmytro Kuleba.
Support for Ukraine by G7 countries
Since the beginning of the full-scale Russian invasion, G7 partners have supported Ukraine on all possible fronts. In total, over the course of nearly two years, more than 30 billion dollars have been provided.
Furthermore, it has been reported that the G7 countries will continue freezing Russian assets until Ukraine receives compensation for the damage caused to it as a result of the war.