Frontline and energy issues on agenda: Zelenskyy holds extended Staff meeting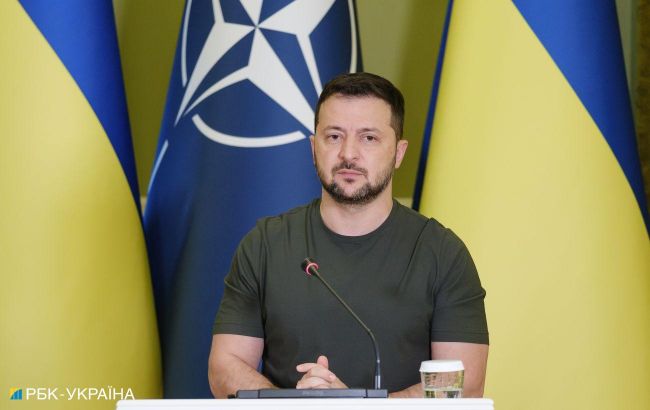 President of Ukraine Volodymyr Zelenskyy (Photo: Vitalii Nosach-RBC-Ukraine)
Ukrainian President Volodymyr Zelenskyy today, October 6, held the extended Supreme Commander in Chief Staff meeting. During the meeting, they discussed the situation on the frontlines, preparations for winter, and also heard reports from military officials, according to a statement from the President of Ukraine, Volodymyr Zelenskyy.
"I have just chaired the Staff meeting. It was lengthy, discussing several key issues. First, of course, the front. The situation on the main directions, reports from commanders, ammunition supply, and air defense," the statement says.
According to him, the second issue addressed by the Staff is directly related to our defense and the resilience of our state. This concerns energy, winter preparations, protecting our generation facilities, ensuring electricity and heat supply, and restoring everything that has been damaged by Russian strikes and hostilities.
The President explains that the current leadership of Russia always does what it used to do, repeating all the mistakes and evils of the past. Zelenskyy states that when they fail, they think they didn't do enough evil to succeed.
"Such insane logic. But we must take it into account. This winter, Russian terrorists will again try to destroy our energy system. They are incapable of accepting the idea that they will never subdue Ukraine anyway. But they will try to launch more attacks and more attempts to bypass our defenses. We fully understand the danger," the President added.
Top officials addressed winter preparedness reports
The President clarifies that there were reports from the military and all officials responsible for the defense of the Ukrainian energy sector and our strategy for surviving the winter. Everything related to the physical protection of facilities, restoration, the execution of orders, and the course of action in the event of various emergencies.
Zelenskyy emphasizes that winning this winter, overcoming all difficulties, and providing protection for our people is very important. He states that local authorities must fully carry out their preparatory work.
Russian attacks and power outages in Ukraine during winter
Russia actively launched massive attacks on the Ukrainian energy sector last year.
Prime Minister Denys Shmyhal announced the formation of a multi-level defense for energy facilities. "The upcoming winter will be challenging, but we are prepared to endure," he said.
Yesterday, Zelenskyy stated that the upcoming winter was expected to bring "a lot of attacks" on Ukraine by Russian missiles and Iranian drones. Therefore, Ukraine needed protection.