From Rome to Odesa: Italy steps up for Transfiguration Cathedral restoration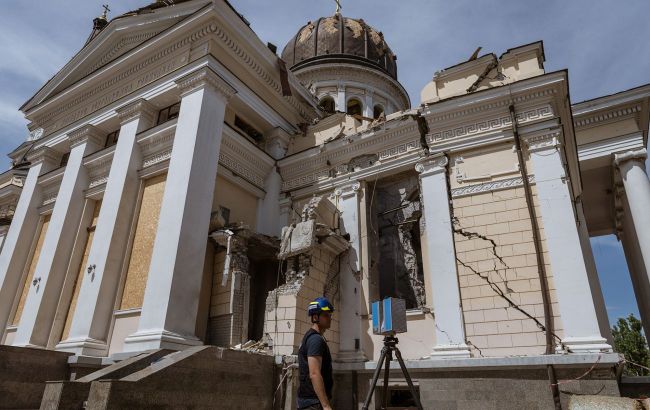 Photo: Italy and Ukraine signed an agreement to restore the Transfiguration Cathedral in Odesa (Getty Images)
Italy and Ukraine have agreed to reconstruct the Transfiguration Cathedral, which was damaged during the Russian attack on Odesa on July 23rd. The Deputy Prime Minister and Minister of Foreign Affairs and International Cooperation of Italy, Antonio Tajani, made this announcement before the commencement of the EU Council of Ministers' meeting in Kyiv, according to Ansa.
An agreement has been reached concerning the reconstruction of the Odesa Cathedral, symbolizing a deeper bond with Ukraine and a commitment to international principles. Italy has expressed its intent to back Ukraine and maintain international laws.
Shelling of the Transfiguration Cathedral
The Transfiguration Cathedral in Odesa was subjected to a significant missile strike on July 23.
This assault compromised the integrity of the church and its roofing, with the missile targeting the main altar. The Ukrainian Orthodox Church of the Moscow Patriarchate communicated substantial damages, and the act, attributed to Russia, was denounced by the Odesa diocese. Prior indications from Italy suggested potential aid for the cathedral's mending.