Former UK Defense Secretary wanted to cancel military contract with US before resigning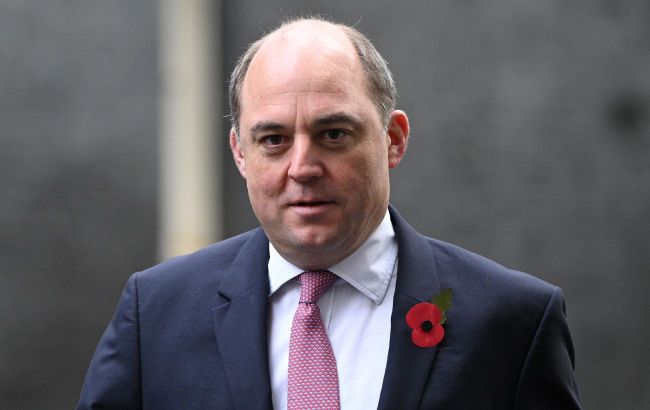 UK Defence Minister Ben Wallace (photo: Getty Images)
Former UK Defence Secretary Ben Wallace may be linked to a diplomatic scandal with the US regarding the supply of helicopters for special forces, according to The Sunday Times.
According to the edition, a few weeks before his resignation, Wallace advocated for the cancellation of a multi-billion-dollar contract with the US. Under the terms of the agreement, the UK was set to purchase 14 Chinook H-47 helicopters from Boeing.
The Sunday Times notes that on August 10, Wallace wrote a letter to the head of the Pentagon, Lloyd Austin, in which he clearly indicated to his American counterpart that he was considering the possibility of canceling the deal.
Anonymous sources from the edition add that Wallace wanted to take this step due to the enormous cost of the contract and the limited budget of the UK Ministry of Defence. One member of the British government described Wallace's proposal as "reckless."
Meanwhile, a source speaking to the edition added that it seemed like Wallace was "trying to provoke the Americans" and emphasized that "some took it that way."
Another source told The Sunday Times that Wallace's actions effectively halted the deal from being finalized. The edition's source noted that they had been trying to resolve the issue of helicopter supply "all summer," and it was the actions of the former Defence Secretary that "triggered the crisis."
The story has reportedly affected the diplomatic corps of both countries and on August 1, US Ambassador to the UK Jane Hartley wrote a letter to the British government requesting clarification on the status of the agreement.
On Downing Street, they assured that the contract would be fulfilled. However, the British Ambassador to the US, Karen Pierce, received messages from Washington and cautioned her government that canceling the deal with the US was a "bad idea."
An anonymous source also told the edition that British officials assured their American counterparts that as soon as Wallace left his position, the issue of helicopter supply would be resolved.
At the same time, according to the publication's information, for the new Defence Secretary, Grant Shapps, the issue of helicopter supply is one of the most critical ones.
Wallace's resignation
Ben Wallace, the UK Defense Minister, recently officially resigned from his position.
Details of his actions in support of Ukraine and his legacy can be found in the article by RBC-Ukraine.