British Defense Minister Ben Wallace resigns from his post on August 31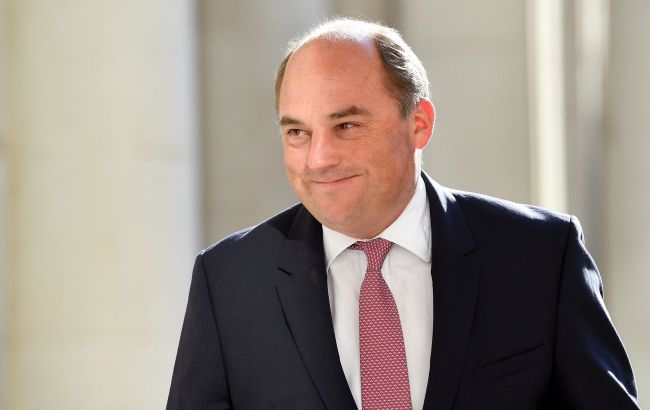 The Minister of Defence of the United Kingdom, Ben Wallace (Photo: Getty Images )
The Minister of Defence of the United Kingdom, Ben Wallace, has officially resigned. He held the position for four years, SkyNews reports.

The Prime Minister of the UK, Rishi Sunak, has already accepted Ben Wallace's resignation. It is expected that he will appoint his new Defence Minister today.
In his letter to the Prime Minister, Wallace stated that during his tenure, the British army had been strengthened. He also thanked Sunak for their friendship and assured that he would continue supporting the government head.
Rishi Sunak, in turn, stated that Wallace had "served our country with distinction," praising his "strategic foresight and clarity."
Wallace supported Ukraine
The former UK Defence Minister, Ben Wallace, actively supported Ukraine. He visited Kyiv and, in his statements, repeatedly emphasized that Russia must lose the war.
However, not long ago, Ben Wallace was involved in a Ukraine-related scandal. He stated that Ukrainians should be more thankful for the aid provided and that Western countries are "not Amazon" and cannot fulfill all of Ukraine's requests.
Ukrainian President Volodymyr Zelenskyy trolled the British minister, and UK Prime Minister Rishi Sunak had to apologize for his minister's statements.
What is known about Wallace?
Until 2005, Ben Wallace served in the military and held the rank of Captain. In 2005, he won the elections, becoming a member of the British Parliament. Starting from 2010, he became a Member of the House of Commons and then an Under-Secretary of State for Security.
In 2015, he was appointed Deputy Minister for Northern Ireland. After the UK's exit from the EU, Wallace worked in the Home Office, and since 2019, he held the position of Defence Minister.
Candidates for the position of UK Defence Minister
As reported by British media, possible candidates for the position of UK Defence Minister include John Glen, the Chief Secretary to the Treasury, and Armed Forces Minister James Heappey.
Also, the position could be sought by Security Minister Tom Tugendhat and Foreign Secretary Ann-Marie Trevelyan.