Former leaders of Nagorno-Karabakh detained in Azerbaijan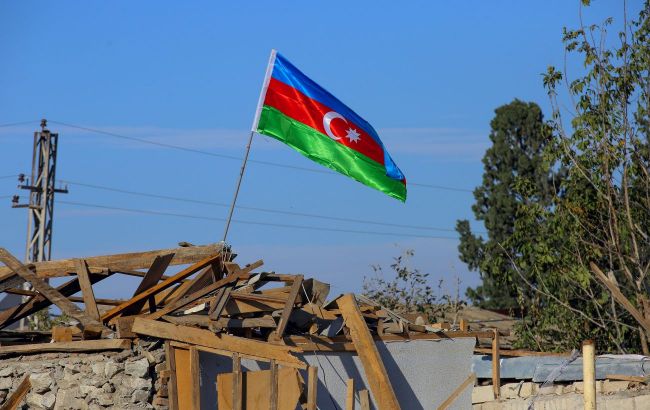 Former leaders of Nagorno-Karabakh have been detained (Photo: GettyImages)
In Azerbaijan, it is reported that former presidents of Nagorno-Karabakh, Arkadiy Gukasyan and Bako Saakyan, along with the head of the republic's parliament, David Ishkhanyan, have been detained. They have all been taken to Baku, according to Radio Azatutyun.
Currently, reports of the detention of former leaders are coming from Azerbaijani media. The Azerbaijani authorities have not confirmed or commented on these reports.
What is known about the detainees?
Arkadiy Ghukasyan was appointed as the Minister of Foreign Affairs of the Nagorno-Karabakh Republic (NKR) in 1992. In this role, he represented NKR in international negotiations regarding the status of Nagorno-Karabakh. In 1997, Ghukasyan was elected as the President of NKR.
Bako Sahakyan served as the third President of Nagorno-Karabakh, having been elected in 2007. He held this position until 2020. Sahakyan was a supporter of closer cooperation with Armenia and opposed negotiations with Azerbaijan regarding the status of Nagorno-Karabakh.
Davit Ishkhanyan was elected to the NKR Parliament three times. In 2023, he was elected as the Chairman of the National Assembly of NKR.
Earlier, we reported that Azerbaijan had arrested one of the "leaders" of Nagorno-Karabakh, Ruben Vardanyan. He led the "government of the republic" in October 2022 but was removed in February 2023.
Nagorno-Karabakh war
In September, Azerbaijan declared the beginning of an "anti-terrorist operation" in the Nagorno-Karabakh region. Baku demanded the withdrawal of Armenian forces and the dissolution of the "republican parliament." As a result, NKR surrendered.
At the end of September 2023, the President of the unrecognized Nagorno-Karabakh Republic (NKR), Samvel Shahramanyan, signed a decree on the cessation of the state's existence. According to the document, all state institutions and organizations of NKR are to be dissolved by January 1, 2024.