Foreign exchange market situation in Ukraine has improved, deficit has been halved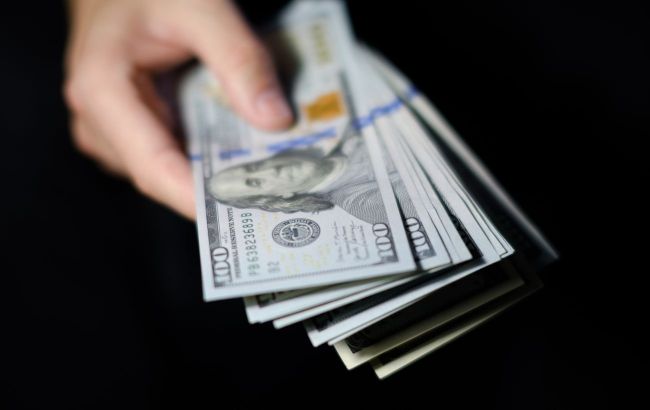 Foreign exchange market situation in Ukraine has improved (Vitalii Nosach, RBC-Ukraine)
In the interbank foreign exchange market, the supply increased last week amid a decline in demand, which led to a halving of the deficit, according to Bohdan Danylyshyn, a member of the National Bank of Ukraine (NBU).
"The increase in the supply of foreign currency against a decrease in demand from bank clients last week resulted in the National Bank reducing its net foreign currency sales to balance the market to $302 million (compared to $638 million the previous week)," he wrote.
At the same time, Ukraine's international reserves, which stood at $40.4 billion as of September 1, 2023, according to preliminary data, remain sufficient to finance 5.4 months of future imports, he added.
Danylyshyn said that the trade deficit in goods continued to widen. According to the State Customs Service data, it amounted to $16.6 billion in the first 8 months of the year, which is twice as high as the same period last year.
It was also reported that Poland would not resume importing Ukrainian grain, even if the European Union decides to lift the ban. Under similar circumstances, other countries in the region may join Poland's "demarche," a member of the NBU Council reminded.
"In addition to the suspension of grain corridor operations and Russia's attacks on the Danube ports, this will further complicate the export of Ukrainian agricultural products, amid expectations of a 5% increase in harvest compared to the previous year. These factors will have a negative impact on both economic growth rates and the situation in the foreign exchange market," Danylyshyn added.
Interbank foreign exchange market
Since the start of the war in Ukraine, strict currency restrictions and a fixed exchange rate of the hryvnia to the dollar have been in place. The non-cash market is balanced through the sale of currency by the National Bank at a rate close to the official rate, which is 36.9333 hryvnias per dollar (36.5686 hryvnias plus 1%).
Since the beginning of 2023, the NBU has already sold $17 billion on the interbank market. However, these expenditures are offset by international assistance.