Samsung Galaxy S24 smartphone: First photos released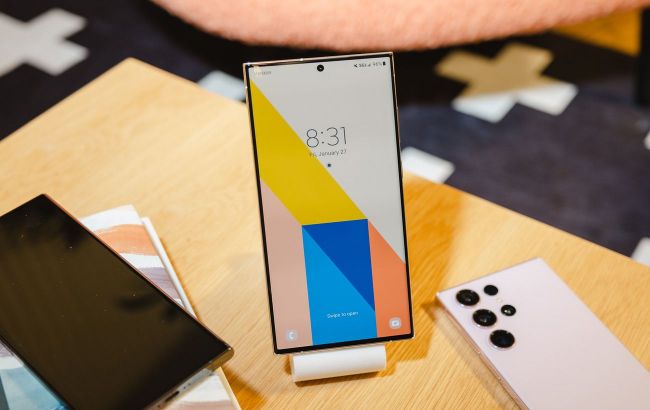 Samsung Galaxy S24 with generative AI will be presented in January 2024 (photo: Getty Images)
The Galaxy S24, Samsung's newest top-tier phone, will have its world debut in San Francisco, USA, on January 17, 2024, according to SBS Biz.
Sources say that these phones will have artificial intelligence that works (generative AI), but they haven't shared specific information about what it can do yet.
Galaxy S24 Ultra (photo: X/technizoconcept)
Recently, leaked CAD renders of the top-of-the-line Galaxy S24 Ultra model have revealed that its design is almost identical to the previous model.
Galaxy S24 Ultra (photo: X/technizoconcept)
The Galaxy S24 Ultra will have a Snapdragon 8 Gen 3 chip with a graphics accelerator that may run up to 1 GHz, as per leaked information. However, its typical frequency remains unknown.
The flagship has a 200-megapixel main camera with optical image stabilization, a 12-megapixel ultra-wide-angle module, and two telephoto lenses of 10 and 50 megapixels that allow for ten times optical zoom.
Pencil slot (photo: X/technizoconcept)
Additional features of this product consist of 16 gigabytes of memory, a maximum of 1 terabyte of internal storage, a 5,000 milliamp-hour battery, a USB Type-C jack with the ability to transfer data at a rate of up to 10 gigabits per second, and a conventional stylus.