Fire breaks out at warehouse in Moscow suburbs: Photo, video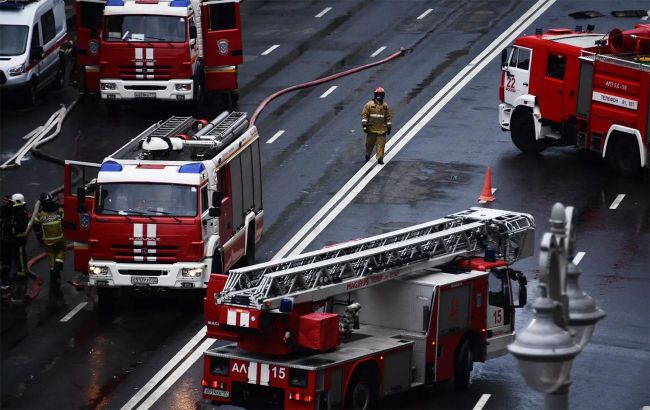 Fire breaks out at warehouse in Moscow suburbs (Russian media)
A massive fire broke out in the Moscow suburbs on Sunday, August 20. A warehouse containing goods caught fire, according to Russian media.
The fire ignited at the warehouse of the Ozon store in the city of Podolsk, near Moscow. The flames covered an area of 375 square meters.
The ignition originated inside the warehouse, where firefighters are unable to reach. Rescuers have assigned the fire a third-degree rank and a helicopter is working at the scene. All warehouse employees have been evacuated.
According to media reports, shop orders for Russians are burning at the warehouse.
Fire incidents in Russia
Explosions and fires have become more frequent on Russian territory recently. Yesterday, the Russian Ministry of Defense reported an attack on the Soltsy military airfield in the Novgorod region.
On the night of August 20, there was an explosion in the Russian city of Kursk near the train station, and the occupants claimed a drone attack. Today, Russians complained about a "drone attack" in the Rostov region.