Fire breaks out at petrochemical plant in Dzerzhinsk, Russia on September 5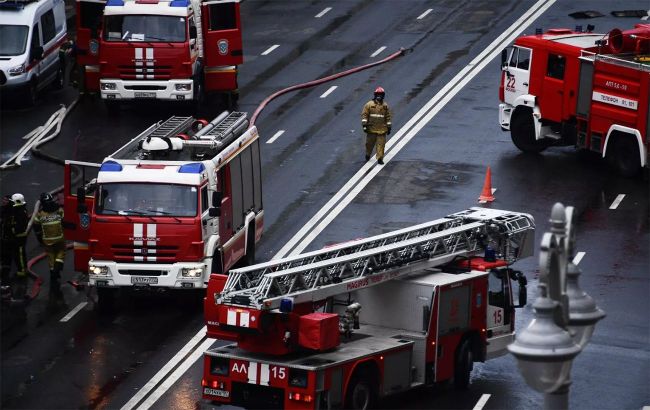 Fire broke out at a petrochemical plant in Dzerzhinsk, Russia (Photo: arosmedia)
A fire broke out at the "SIBUR-Neftekhim" plant in the Russian city of Dzerzhinsk, the Nizhny Novgorod region, reported NN.RU.
A black column of smoke rose above the plant, visible even from the outskirts of Nizhny Novgorod.
Eyewitnesses reported that six fire trucks were dispatched to the site.
According to initial information from the publication's sources, there was a flare-up of a mixture of oxygen and carbon monoxide in an external technological unit. The Dzerzhinsk Unified Dispatch Service reported this.
However, later, a media source reported that the call was false. The black smoke that had alarmed residents resulted from burning substances in the installation.
"SIBUR-Neftekhim" also stated that the production stoppage occurred as a routine response to an external factor: a decrease in the supply of oxygen and technical gases from an external supplier.
Fire incidents in Russia
In recent months, there have been numerous fires in various regions of Russia, including ports, oil bases, military facilities, factories, and more.
Just yesterday, a massive fire occurred near the Leningradsky Railway Station in Moscow. Someone set fire to a pile of garbage, and the fire spread to empty warehouses.
On September 3rd, a fire broke out at the 'Ruchi' oil base in St. Petersburg, where a refueling tank ignited.