Massive fire and explosions rock oil depot in St. Petersburg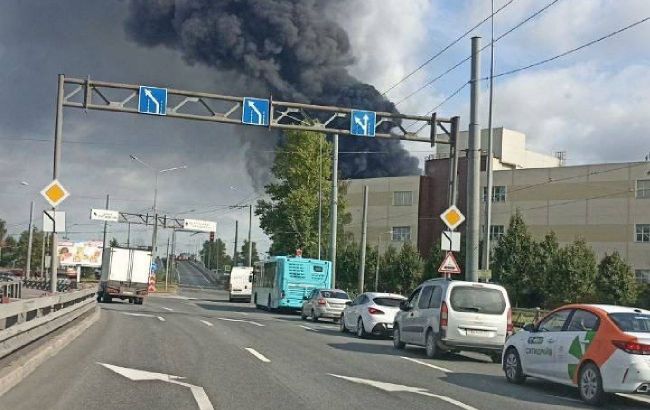 An oil depot has ignited in St. Petersburg (Photo: Telegram)
A massive fire broke out in St. Petersburg on Sunday, September 3rd. The fire occurred at an oil depot, according to Russian media.
A large-scale fire broke out on the territory of the 'Ruchi' oil depot near Piskarevsky Prospekt. According to media reports, a refueling tanker ignited.
Residents of St. Petersburg are reporting explosions at the scene of the fire.
The Russian Ministry of Emergency Situations has stated that the fire has engulfed a hangar with an area of 800 square meters. Rescue workers have classified the fire as the second rank. There is no information about casualties at the moment.
Recent fires in Russia
In recent months, Russia has experienced a significant number of fires, often occurring in Moscow and other regions. Fires have become more frequent in ports, oil depots, military facilities, factories, and other locations.
For example, on September 2nd, a cold storage facility in St. Petersburg caught fire, with flames spreading over an area of 1400 square meters. A column of black smoke was visible in several parts of the city.