Final decision on exta conditions for Ukraine's EU accession comes on December 14, minister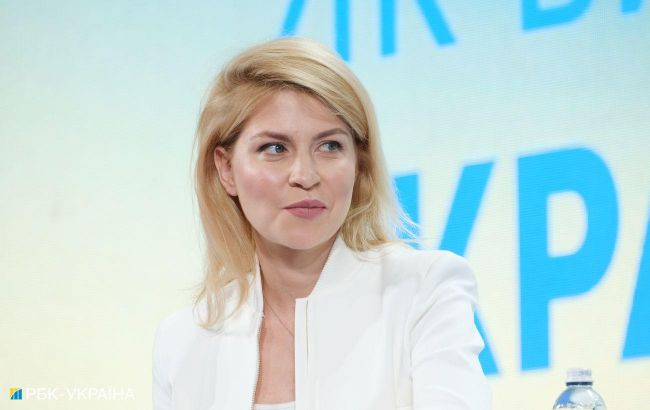 Deputy Prime Minister for European and Euro-Atlantic Integration of Ukraine Olha Stefanishyna (Vitalii Nosach, RBC-Ukraine)
The European Council can oblige Ukraine to complete additional tasks before starting negotiations on joining the EU. The final decision is expected on December 14, according to the Minister for European and Euro-Atlantic Integration of Ukraine Olha Stefanishyna.
"While defining four additional expectations on anti-corruption reform, anti-oligarchic legislation in terms of lobbying and national minorities, the European Commission did not describe them as recommendations," said Stefanishyna.
According to her, EU leaders are asking the European Council to oblige Ukraine to fulfill these tasks before the European Commission begins its legal work.
"It's not a fact that the leaders will support the vision of the European Commission this way. In addition, some of these tasks need to be adopted in the near future. I think that we will see the final decision on December 14. And only after that, we will determine the next steps," the minister added.
Ukraine's accession to the EU
As early as 2022, Ukraine gained the status of a candidate for joining the EU. But to become a member of the EU, it is necessary to fulfill 7 conditions. According to Reuters, Ukraine has fulfilled 2 of the 7 conditions necessary for the start of negotiations on joining the EU.
Earlier, Stefanishyna said that meeting two conditions "is a very good result." She reminded that some countries of the Western Balkans "have been making the progress we've achieved for years, and the implementation of one recommendation is actually a national celebration."
On November 7, the media revealed the details of the secret European Commission document on Ukraine. The journalists found out that the EC considers 4 of the 7 criteria for the start of negotiations for Ukraine's accession to the EU to be fully fulfilled.
Today the European Commission published a report on the progress achieved by Ukraine and other candidate countries on their way to the EU. It recommended starting negotiations on Ukraine's accession to the European Union.