Fatal accident at a checkpoint in Kyiv: driver arrested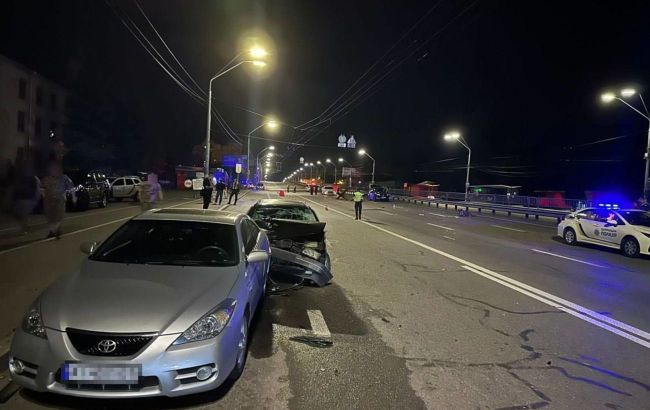 The driver who caused an accident at the checkpoint was arrested (Photo: t.me/gunpKyiv)
The driver who caused a fatal road accident at a checkpoint in Kyiv on the night of July 25 has been taken into custody for two months without the right to post bail, according to the Kyiv City Prosecutor's Office.
On July 25, the driver of a Volkswagen car committed a deadly road accident, resulting in one serviceman's death and another's hospitalization with injuries.
During the curfew hours, the driver moved along Beresteiskyi Prospect and collided with the National Guard service members at the checkpoint.
As a result of the accident, one serviceman died from the injuries, and another was hospitalized in critical condition. Additionally, the driver crashed into another car carrying a military serviceman, who sustained minor injuries and received medical assistance.
The man's actions have been qualified under Part 2 of Article 286 of the Criminal Code.
Today, the Shevchenkivskyi District Court of Kyiv chose a pre-trial detention of 2 months without the right to post bail for the suspect.
Details of the accident
The incident occurred at a checkpoint near the "Sviatoshyn" metro station in Kyiv after midnight on July 25. The 23-year-old driver, at high speed, hit two National Guard service members on duty at the checkpoint. The car then crashed into two other parked cars, one of which had a military officer inside.
The "Drager" device did not detect any alcohol in the driver's system, and further examinations will determine whether he was under the influence of drugs.
Following the incident, the driver was notified of the suspicion against him.