Explosions in Sevastopol, Crimea: Russia allegedly shoots down missiles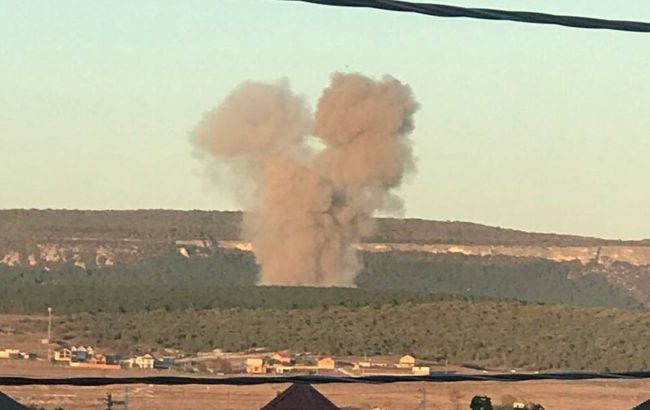 Russia claims to have allegedly shot down missiles over Sevastopol (Photo: t.me/krymrealii)
The Ministry of Defense of Russia reported the alleged shooting down of missiles over the territory of temporarily occupied Crimea, according to the aggressor country's agency on Telegram.
The Ministry of Defense claims that Russian air defense systems allegedly intercepted two missiles from the S-200 anti-aircraft complex in the air. The department also added that missile debris "fell in an uninhabited area with subsequent detonation on the ground." They specify that there were "no casualties or damage."
Preceding events
On October 18th, in the temporarily occupied Sevastopol, an alarm was raised after explosions occurred in the vicinity of the Saharna Holovka village. Local residents started posting relevant videos, which showed a column of thick smoke. Later, it was revealed that at least four warehouses with Russian weapons were located near the populated area, including missile armament.