Explosions in Moscow are 'language of symbols' - Secretary of the National Security and Defense Council of Ukraine claims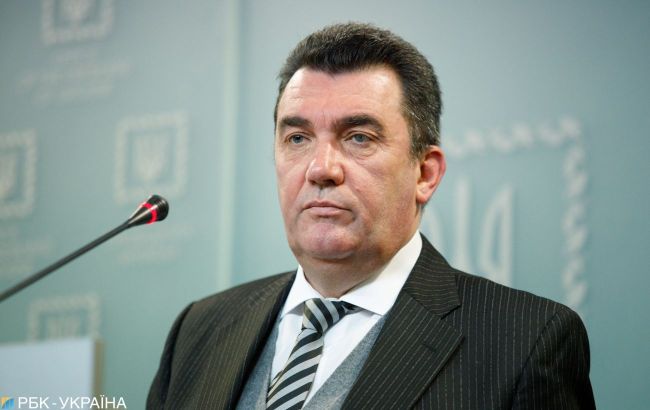 Secretary of the National Security and Defense Council of Ukraine, Oleksiy Danilov (Photo: Vitalii Nosach, RBC-Ukraine).
The Armed Forces would not rest until terrorists, who seek to seize Ukraine, leave the country, said Oleksiy Danilov, according to the Secretary of the National Security and Defense Council of Ukraine.
In response to questions about the frequent explosions on the territory of occupied Crimea, Danilov stated that Ukrainian military personnel have the right to use domestically produced weapons wherever they deem necessary.
"I can say that the time of these henchmen is coming to an end, and they will be held accountable for all the crimes they committed jointly with the Putin regime. We will not ask anyone how to use the weapons manufactured in our country to destroy the aggressor wherever we see fit," said Danilov.
He emphasized that Ukraine needed a victory and that one should not assume that the hostilities would be confined only to their territory. According to him, the drone attack on buildings in Moscow was a language of symbols.
"Everything related to Moscow, a city where decisions are made to kill our citizens, should simply cease to exist," he emphasized.
Drone attack on Moscow
On the night of Tuesday, August 1, explosions were reported in Moscow and the surrounding region. Judging from photos posted on social media, at least one of the drones hit one of the towers in "Moscow-City."
It should be noted that the business center "Moscow-City" in the Russian capital is facing drone attacks for the second time in the last three days. On the night of July 30, drones also struck "Moscow-City," where the offices of three Russian ministries are located.
Explosions in Crimea
Explosions have been regularly heard in occupied Crimea in recent months. In some cases, they are associated with the actions of the Ukrainian military, who target places where Russians are concentrated, as well as their equipment and ammunition depots.
For example, yesterday, on July 31, a series of explosions occurred in Simferopol. The details of these incidents remain unknown.
We have also reported that on July 19, loud explosions were heard at a military training ground in Crimea. Online sources mentioned possible "air raids".