Explosions in Donetsk, August 27 - Sounds of intense combat actions reported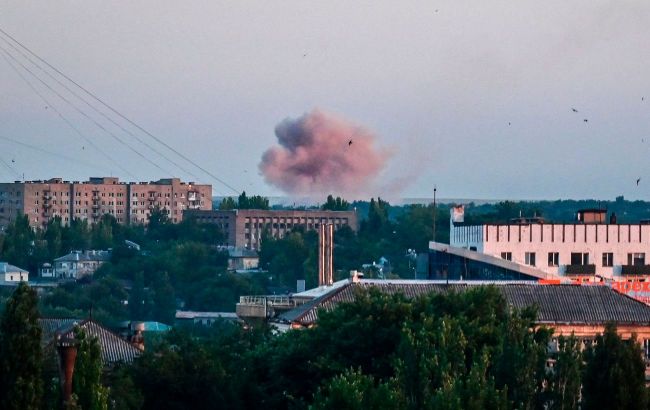 Explosions rang out in occupied Donetsk (photo: GettyImages)
On the evening of August 27, numerous explosions are reported on the outskirts of the temporarily occupied Donetsk, according to the Russian propaganda publication RIA Novosti.
The publication's correspondent reports that from the northern outskirts of Donetsk, there are "sounds of intense combat actions."
"Artillery shell explosions can be heard," the report states.
Local Telegram channels report that the explosions are audible in the Kyivskyi district of the city.
The situation in Donetsk
Donetsk has been under occupation since 2014; however, recently, there have been more frequent incidents of explosions as the Ukrainian Armed Forces target concentrations of enemy forces and their logistics.
For example, on August 24, fires were reported due to explosions at a shop on Panfilova Avenue, and damage was reported at the Vyshnevsky Hospital.
Explosions occurred in the city center on August 23, and on August 14, there were reports of a "visit" to the occupiers in the area of the Topaz plant.