Explosions in Donetsk, August 24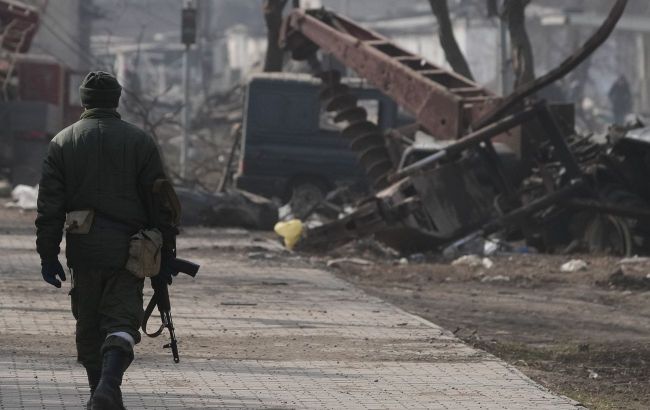 Russian military (photo: Getty Images)
In the temporarily Russian-occupied Donetsk, explosions occurred at night on August 24. Following the incident, a fire broke out on the territory of a store in the Panfilov Avenue area in the central part of the city, as reported by local Telegram channels.
There were several nighttime explosions in Donetsk. Prior to this, propaganda resources had reported shelling.
Online reports mention a fire at a store on Panfilov Avenue, as well as damage to the Vishnevskyi Hospital.
Currently, there is no official information regarding the causes of the explosions or any details about incoming projectiles.
After the explosions in Donetsk, footage from the scene was posted on various social media pages.
Explosions in the occupied Donetsk
Donetsk was occupied by Russian invaders back in 2014. However, it's only recently that explosions have become more frequent in the temporarily occupied city. In particular, there have been reports of strikes targeting Russian troops or their ammunition and equipment depots.
Ukrainian officials and military operations are directed solely against the Russian occupiers and do not target civilians.
For instance, on August 23, there were reports of explosions in the center of occupied Donetsk.
Prior to this, on August 14, there were once again explosions reported in the temporarily occupied Donetsk. Online reports mentioned strikes against the occupiers near the "Topaz" factory.
Additionally, on July 13, local residents in Donetsk reported incoming projectiles in the area of the "Topaz" factory, which was involved in the development of long-range radio reconnaissance complexes and early warning systems for air defense in the city.