Explosions in Bryansk region of Russia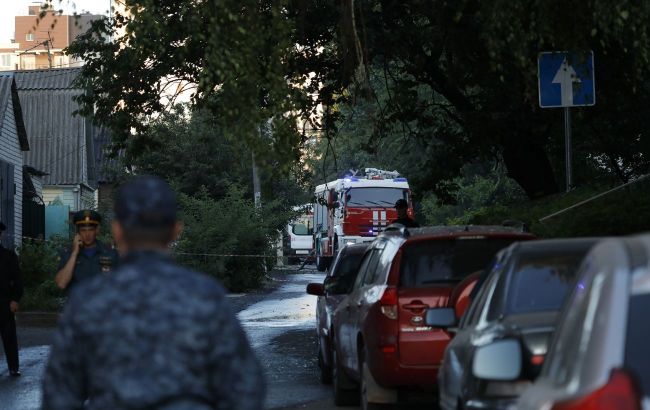 Explosions were heard in the Bryansk Oblast of Russia (photo: Getty Images)
Explosions were heard in the Bryansk region of Russia, reportedly as a response to an attack by unidentified drones by air defense forces, according to Russian media.
According to the Russian Ministry of Defense, during the night, at least four kamikaze-type drones were allegedly destroyed in the sky over the Bryansk region.
The governor of the Bryansk region, Alexander Bogomaz, reported that the kamikaze drones were detected in the skies over the Brasovsky District and the Starodubsky Municipal District. He mentioned that there were no casualties or significant damage as a result of the explosions.
Explosions in the Bryansk region, Russia
In recent months, the Bryansk region of Russia has experienced almost nightly explosions. Russian authorities regularly claim successful repulsion of attacks by unknown strike drones.
However, these attacks often target local businesses. For example, several times in the past month, the "Kremny EL" plant was attacked.
On the night of August 30, Russian Telegram channels reported the crash of a drone on the premises of "Kremny EL," leading to a fire.
A few days later, on September 7, it was again reported in Bryansk that a drone had allegedly attacked the same facility, and the following day, another drone struck one of Russia's largest microelectronics enterprises.