Strikes reported in Russia: Kremny EL plant allegedly hit again in Bryansk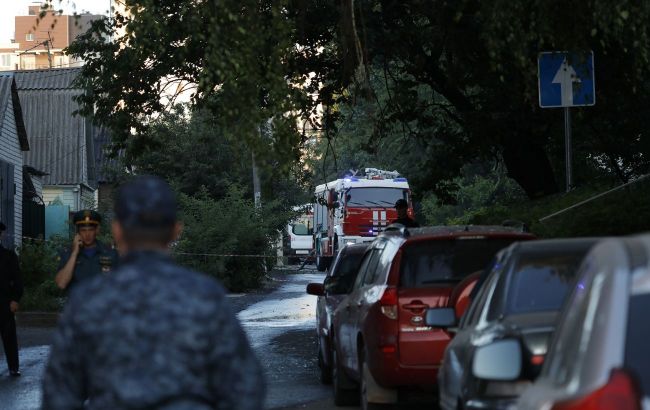 Illustrative photo (Photo: Getty Images)
In the Russian city of Bryansk, sirens blare again due to strikes. Allegedly, a drone attacked one of Russia's largest microelectronics enterprises, Kremny EL, according to Mash.
According to the information, as stated by the governor of Bryansk, one of the industrial facilities in the city was attacked by drones.
"Our information indicates that it concerns the Kremny EL plant, one of Russia's largest microelectronics enterprises," writes Mash.
It is reported that there were no casualties as a result of the strike. However, a fire broke out at the site of the attack, and firefighters are working to extinguish it.
Why is Kremny EL important for Russia
It's worth noting that in the night from August 29 to 30, the Russian microelectronics manufacturer Kremny EL was already subjected to strikes. Unofficial sources reported that a fire occurred in one of the workshops as a result.
According to Defense Express, the attack at the end of summer is unlikely to disable the plant, but the distance from the border to Kremny EL is only 110 km, making it within the reach of certain long-range assets. The destruction of the plant could have a more positive outcome for Ukraine.
The Russian Federation invested billions in the development of the enterprise, which is strategically important for terrorists in research and development projects such as Agrofon, Agronomy, and Silovik-5, which have nothing to do with agronomy or power grids.
"This concerns part of Russia's federal program 'Alternative' for the development of new radar systems on active phased arrays using new component bases, intended for air defense, aircraft, ships, and more," the message reads.