'Kremny EL' attacked by drones - media explain importance of plant for Russia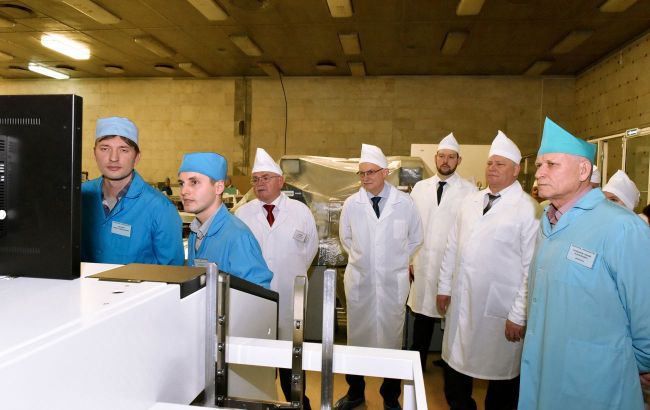 'Kremny EL' attacked by drones - media explain importance of plant for Russia (Photo:kremny.ru)
The "Kremny EL" plant, which recently came under drone attacks, is one of the largest suppliers of military microelectronics, into which the Russian Federation has invested billions, according to Defense Express.
Attacks on "Kremny EL"
On the night of August 29-30, the Russian microelectronics manufacturer "Kremny EL" in Bryansk was targeted in an attack. According to unofficial sources, the attack resulted in a fire in one of the workshops.
As the agency writes, this attack is unlikely to turn off the plant, but it should be noted that the distance from the border to "Kremny EL" is only 110 km, which puts it within the range of some long-range strike systems. A significant impact on the plant could have a more positive outcome for Ukraine.
Billions invested
"The point is that "Kremny EL" is the second-largest microelectronics manufacturer in Russia. Moreover, 90% of its production goes into military products. However, the enterprise specializes not so much in producing complete blocks or microchips, but in discrete production - transistors, diodes, simple modules based on them," the agency states.
The importance of the plant for the Russian Military-Industrial Complex (MIC) is demonstrated by the volume of investments:
from 2010, receiving $5.5 million annually;
in 2014, the plant reported an 8-fold increase in production output.
"At that time, the production volumes of certain products were also announced - encapsulated integrated circuits and transistors - ranking first in Russia, with a plan of 7 million units for 2014," the agency adds.
From 2014, Russian financial injections increased due to the plant's task of solving import substitution issues. By 2019, "Kremny EL" reported receiving over $160 million.
"In Russia, it was also declared that the enterprise mastered the production of products using a 500 nm technology process, with a plan to reach 350 nm. For comparison, it should be noted that from 2020, leading companies produce microchips using a 5 nm technology process," Defense Express adds.
The plant is noted to be strategically important for Russia in research and development projects such as "Agrofon," "Agronomics," and "Silovik-5," which have nothing to do with agronomy or power grids.
"This concerns part of the Russian federal program 'Alternative' for developing new active phased array radars using new element bases, intended for air defense, aircraft, ships, and more," the agency explains.